The deal aims 'to cater to increasing demand for motor usage-based insurance' post-pandemic
The Granite Group, owner of specialist motor distributor Granite Underwriting, has agreed to acquire telematics business Carrot Insurance from Trak Global Group (TGG).
Based in Crewe, Carrot is a telematics insurer that has covered more than 130,000 customers over the past nine years. It was one of the first vehicle data driven insurers to introduce app-based telematics for drivers in the UK.
Carrot's team of 55 staff, including managing director Norrie Erwin will remain at the business' current location following the deal, which is subject to regulatory approval.
Commenting on the acquisition, Granite Group chief executive Alan Keating said: "We see significant growth in motor telematics post-pandemic and acquiring Carrot gives us the opportunity to cater to increasing demand for motor usage-based insurance (UBI), so that we can deliver new propositions for our customers across all parts of our portfolio.
"Carrot's fantastic track record, highly skilled management team and wealth of technical expertise mean it will add real value to our portfolio and for our investors."
Opportunities to capitalise
Aiming to help the Granite Group become the leading provider in the UK specialist motor segment, TGG's global connected data business, Insurance and Mobility Solutions (IMS), will also become a strategic partner to the group – providing hardware, software and professional services to both Carrot and Granite's wider motor portfolio.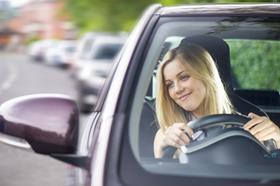 Granite currently employs over 1,000 people and writes approximately £350m in gross written premium (GWP) annually.
Keefe, Bruyette and Woods (KBW) provided financial advice to Granite and Carrot was advised by PricewaterhouseCoopers (PWC).
TGG group chief executive Nick Corrie said: "Post-pandemic interest in connected insurance among insurers and consumers alike creates an unprecedented opportunity for IMS to capitalise on its leading position.
"We are the only global telematics solution provider that has operated a direct to consumer digital insurance business - those learnings are deep in IMS' DNA and will remain with us post-sale as we build our market presence in Europe, North America and Asia."
Erwin added: "This is a win-win for both businesses. The combined expertise built up over many years in the telematics and specialist motor sectors will bring significant value to new and existing customers.
"Our team is very excited about the opportunities this initiative brings and we look forward to working with our new colleagues."