The insurtech's leadership plan to use the investment to bolster business growth, including to branch out internationally
New York and London-based private investment firm Aquiline Capital Partners has agreed to buy a majority stake in UK digital underwriting and insurance distribution platform Ripe Thinking, subject to regulatory approval.
The deal aims to fuel Ripe's "next phase of growth", according to chief executive Paul Williams.
Insurtech Ripe Thinking, which was founded in 1997, currently serves more than 280,000 policyholders across both commercial and personal lines.
It specialises in providing cover for golf, boats, caravans and cycles, as well as protecting small business owners, such as personal trainers, musicians and photographers.
Ripe uses its proprietary technology to empower customers to build their own insurance policies online. This model has seen the firm's revenue grow by 27% over the last 12 months.
Following the investment, Aquiline plans to work closely with the insurtech's management team to help continue and accelerate the firm's proposition.
Ripe will continue to be led by Williams, alongside founder and managing director John Woosey – who still has a significant equity stake in the business – and marketing director Sarah Jones.
Targeting international growth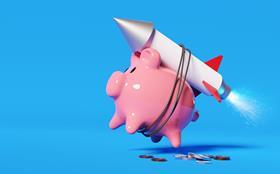 Speaking on the deal, Williams said: "Aquiline is an ideal partner to support Ripe through our next phase of growth.
"The investment will allow us to further expand the capabilities of our industry-leading technology platform and reach customers through new and innovative channels.
"Aquiline and Ripe share a strategic vision for the company and I am excited to lead the business through its next phase of growth."
Woosey added: "We are excited to partner with Aquiline, whose deep understanding of the UK and global insurance markets and their track record of supporting technology-enabled businesses will allow us to further develop our offerings to our customers and continue to build out our underwriting and distribution capabilities.
"The investment will allow us to accelerate our ambitions for international growth while still effectively and efficiently serving our customers across the UK."
Jeff Greenberg, chairman and chief executive of Aquiline, described Ripe Thinking as a "high quality and scalable digital platform that can identify customer demands and design and distribute products to address these efficiently".
He continued: "The way people buy insurance is changing. As more individuals turn to online platforms to purchase insurance, Ripe offers a simple process for buying policies online while still ensuring quality coverage at a good value.
"We are excited to partner with them through the next phase of their journey."
Aquiline, which has $6.9bn (£5bn) in assets under management, specialises in investments at the intersection of technology and finance.
Investment bank Houlihan Lokey provided corporate finance advice to Aquiline on the investment, while law firm Norton Rose Fulbright provided legal advice. Due diligence was performed by Deloitte and Crosslake Technologies.
Ripe received corporate finance advice from Keefe Bruyette and Woods, while Ernst and Young provided legal advice. Vendor due diligence was performed by Oliver Wyman and KPMG.