County's chief executive says the firm is looking to expand its market presence in Wales and the Northwest
County Group (County) has today (19 April 2022) bought 100% of the share capital of Wales based broker Archenfield Insurance Management (Archenfield).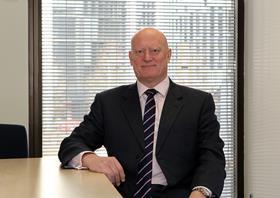 County is a Northwest based business owned by Global Risk Partners (GRP). Archenfield will continue to operate from its current locations in Monmouth and Cardiff Bay following completion. Its managing director, Francis Walsh, will also remain at the head of the business.
The deal has received regulatory approval and the consideration is undisclosed.
Alastair Christopherson, County's chief executive, said: "This is the second of a number of deals we have in the pipeline for 2022.
"County Group has always been acquisitive, and our interest in acquisitions remains undiminished, as we look to grow our market presence in the Northwest and across Wales."
Shared focus
Archenfield was founded more than 25 years ago and writes a mix of commercial and personal lines insurance.
Francis Walsh, Archenfield's, managing director said: "County Group has an enviable footprint and a reputation for nurturing the businesses they acquire and helping them achieve much greater levels of success.
"They are a great custodian for our business and our clients and I am confident that Archenfield has a bright future under the County and GRP umbrella."
Christopherson added: "Archenfield is a high-quality community broker with deep local roots and a highly entrepreneurial management team that is hungry for growth.
"In our discussions with Walsh, it was clear that he shared our focus on profitable growth and we especially liked the fact that many of his new clients come from personal recommendations."