A new top boss for the revamped branch has been selected as part of the move
International insurer HDI Global (HDIG) and HDI Global Specialty's (HGS) UK and Ireland branches will be combined under a common leadership structure for the first time, with the responsibility for over £1bn in gross written premium (GWP).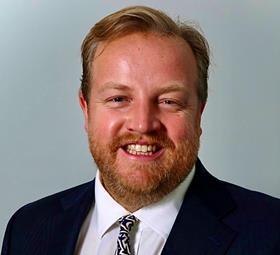 Richard Taylor has been promoted from the role of HGS UK branch managing director to UK and Ireland chief executive and will head up the new leadership team, .
He will be responsible for overseeing both HDIG and HGS businesses, while retaining his position as a member of the executive board at the firm's speciality line.
Managing director of HDIG UK and Ireland, Stephanie Ogden, and managing director of HGS UK, Rafael Rebitzky, who have been promoted from director of underwriting and distribution and underwriting director for speciality lines respectively, will support Taylor in his new role.
The existing governance structures for both HDI and GS will remain. The firm hopes the changes will deliver products and services more effectively, while putting broker partners and clients at the forefront of its proposition.
All changes are subject to regulatory approval.
'Great shape'
Taylor said: "Since its inception in January 2019, HDI Global Specialty has been one of the most significant and profitable growth engines across the HDI Group and I'm very proud of the team's achievements over this relatively short period of time.
"The HDI Global UK and Irish business has gone from strength to strength and I thank Claire for leaving this business in such great shape.
"Together with Stephanie and Rafael we have a deep insight and knowledge of the business, and we look forward to taking HDI Global and HDI Global Specialty to the next level in the UK and Irish markets."
Rebitzky added: "On the basis of strong lead market teams and our long-term commitment to the London Market, our clients, brokers and managing agents should benefit from a more cohesive business proposition across HDI Global and HDI Global Specialty."