The new hire has previously worked at Aspen Group and has a broad background in banking and insurance
Specialist global insurer Hiscox has named Helen Rose as its new chief financial officer for Hiscox London Market and Hiscox Syndicates Limited (HSL).
Taking up the role in February 2022, Rose will report to Kate Markham, Hiscox London Market's chief executive.
Rose will be based in London and sit on the leadership team for Hiscox London Market, acting as a strategic and commercial partner to the chief executive.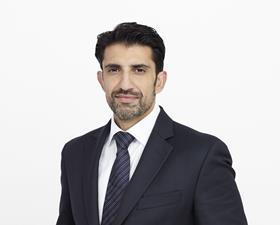 Markham said: "Hiscox London Market has ambitious plans across our portfolio and [Rose] will bring valuable finance experience and acumen towards the achievement of our goals.
"With a broad background in banking and insurance, she will provide a unique perspective to our business and I'm looking forward to welcoming her to the team."
The announcement follows Hiscox releasing its financial results for H1 2021 earlier this week.
Calibre and history
Rose has more than a decade of experience in the insurance industry and has built an extensive career with Aspen Group, where she held several roles - this included insurance chief financial officer, UK chief financial officer and, most recently, chief accounting officer.
During her tenure, she had firsthand experience of managing finance transformation programmes, leading profitable businesses and developing exceptional teams.
Rose added: "It's an enticing prospect to join a business with Hiscox's calibre and history.
"We are well placed to take advantage of improving conditions in the market and I'm excited to play a part in delivering long-term, profitable growth."
Before her insurance career, Rose spent a decade in the banking sector, working for the likes of Barclays - this included a position as senior finance operations manager.