The insurer has apologised and offered the customer £600 for the inconvenience caused
An insurer has apologised after allegedly forcing a family of four to move six times over eight months following a delayed water damage insurance claim.
As reported in The Observer, last September a water leak damaged several rooms in Aayan Mirza's* Glasgow family home and they were provided with temporary accommodation, funded by his buildings and contents insurer, Direct Line.
From October last year to June 2021, the Mirza family was moved six times between four different addresses for periods of between two and 29 days.
Mirza also claims that communication was poor, and he was left to liaise the process himself.
"I am caught in the web where no one takes ownership and I am pushed from pillar to post coordinating with different teams," he said.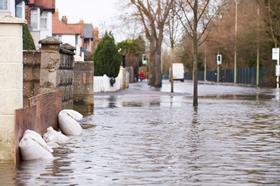 Apologies for additional delays
When The Observer initially intervened on behalf of the family, Direct Line explained that the drying out process and asbestos checks had contributed to the delays.
A spokesperson for Direct Line said: "We can only apologise for the additional delays to the works on the customer's home, issues with some of the workmanship and the failure in our suppliers to update one another, which once more left our customer in a situation where he was asked to move out of his alternative accommodation at short notice.
"The family should have rightly expected a better level of service from us and unfortunately on this occasion we did not meet it.
"As an apology, and a gesture of goodwill, we have offered the customer £600 for the inconvenience caused."
Insurance Times contacted Direct Line for further comment but the insurer declined.