The reinvigorated 2017 partnership will 'make strides' in ensuring home water leaks are 'a thing of the past'
Covéa Insurance has struck a partnership with Internet of Things-enabled water leak detection business LeakBot.
The insurer will begin rolling out LeakBot devices to its high net worth (HNW) customers across the UK, through its broker and affinity networks.
LeakBot is an end-to-end claims mitigation system, specifically designed to monitor escape of water (EOW) in the home.
It also provides a 'find and fix' service to remedy water pipe leaks once the LeakBot device has alerted policyholders to the presence of a leak.
Covéa customers will, therefore, be able to access a complete repair solution due to the associated deployment of engineers to identify and fix any EOW problems before they become a much larger and costlier claim.
The insurance company is offering its HNW customers extra benefits too, such as a nil excess for escape of water claims and no penalty at renewal if an escape of water occurs while a LeakBot device is activated.
Bringing customers 'peace of mind'
Sara Simmons, head of HNW at Covéa Insurance, said: "At Covéa Insurance, we're dedicated to helping protect homeowners from disaster while also committing to putting things right if an issue arises – LeakBot really strengthens our abilities to do this for our customers.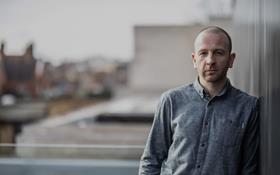 "As pioneers in trialling the device and being early adopters of the technology, we've been impressed by the results, which has seen customers grateful not only for the device, but the service provided by the dedicated team of LeakBot plumbers too.
"The value that LeakBot adds to our business is clear and we're looking forward to giving more customers the peace of mind that their homes are protected."
The new deal between LeakBot and Covéa comes following a successful initial partnership that started in 2017.
According to LeakBot's data, 43% of UK homeowners have experienced a hidden leak, which if left unsolved could lead to detrimental damage and result in high cost claims.
The partners hope that real-time monitoring of escape of water will prevent acute damage.
Craig Foster, chief executive of LeakBot, said: "Through our work with Covéa we have been able to demonstrate the value of providing customers with an end-to-end 'detect and fix' service - which has seen many disasters prevented, high cost claims avoided and customers grateful to have that peace of mind.
"Hidden leaks can be disastrous and costly, both to insurance businesses and homeowners, which is why we're delighted to see Covéa extend the LeakBot offering further and make strides towards ensuring water leaks in the home are a thing of the past."
Since its launch in 2016, LeakBot has also partnered with Hiscox, Direct Line Group, Eaton Gate, Aviva, Neos, RSA, and Legal and General.
Hiscox was the first UK insurer to offer the device for free as standard to all new and existing building insurance customers.