Keith Hector, director of commercial operations and distribution at Covéa reflects on the insurer's success in the Insurance Times Commercial Lines Five Star Rating Report and how it intends to keep delivering for brokers and customers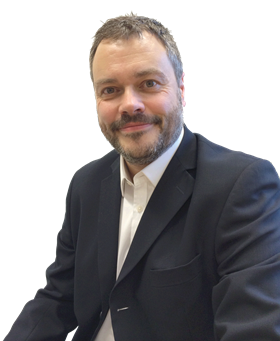 Covea achieved an overall five-star rating by brokers in the Insurance Times Commercial Lines Rating Report for the third year in a row, what do you attribute this to and how has the team reacted?
First of all it has to be said that we are completely chuffed to bits to receive this accolade. It really means a lot to us that brokers are recognising our efforts so strongly.
Quite simply we have been there, to trade, to support, to discuss, to share, in this awful year. We've tried to do everything that we would have done under regular trading conditions.
Huge credit for that is due to our digital colleagues for 'keeping the IT lights on', and of course to all of the people across all of our team for putting a monumental effort in for our brokers and their clients.
Over the last three years, what investments and major strategic changes at Covea do you believe has influenced the 5-star rating awarded by brokers?
We have big ambitions in the UK, fully supported by our parent business. We are currently in the middle of a far-reaching digital transformation programme that will provide the technology to underpin our continued success well into the future. That investment paid dividends big time in 2020, as it meant our infrastructure was resilient enough to support more than 2000 people working from home, from day one, with minimal downtime.
We have also invested a lot of time, effort and thought into joining our business together, and into removing duplication. As a result we are now set up to react quickly to opportunities across our whole proposition, and to demonstrate how we work with major brokers across their entire strategic portfolios.
More specifically in Commercial we have launched new products, revised our existing product range, enhanced our Acturis and Coveainsuranceonline platforms for e-Trading, developed and promoted from within our own team via our Commercial Academy, and brought in new talent.
Most importantly we have continued to develop our core focus on delivery through the provision of great service from both trading and claims perspectives, supported by colleagues across the business who have excellence in customer experience at the forefront of their thoughts. Our Trading and Claims colleagues truly live up to our company purpose, which is 'help protect against the worst happening, and put it right when it does'.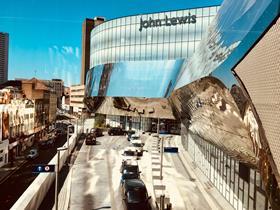 Covea improved in the area of claims in the survey, from being rated four stars by brokers last year this year brokers awarded Covea a five-star rating in the overall claims experience provided, what do you feel brokers have witnessed to give this rating this year?
I think what we do is simple but very difficult to deliver consistently, which we strive to do. We were accessible (again, thanks to our digital colleagues), knowledgeable, helpful, and keen to deliver our usual high standards, despite our team being spread across hundreds of different home locations.
Our metrics show that our customer and broker partners noticed very little difference in our service, and we think the survey is testament to that.
At a time when everyone in UK business has been concerned and has their hands full, hopefully it has given our clients one less thing to worry about.
I'll say this briefly too. When we looked at our obligations to pay Covid-19 claims, we quickly honoured our wordings, and paid out to our clients who had the cover in place, well before the first Test Case.
Brokers awarded Covea Insurance a five-star rating in relationship management, an area of great importance over the last year and the years ahead. Covea have received a five-star rating in this service area for the last three years, what is your formula and what should brokers assess when navigating the insurer-broker relationship?
We are growing, developing, and delivering, and feel we are making an impact in the UK commercial market. However, we know that whilst we are growing we simply don't yet have the scale and reach of some of our largest competitors. So from a relationship perspective we don't try to be all things to all people. Where technology is involved we are happy to trade efficiently and broadly. When more personalised expertise is needed we tailor our delivery to a more limited group of customers, where we know can make a difference, and where that effort is appreciated and rewarded.
Our sales teams across the business seek to deploy our proposition with those panels of customers against the best in the market. So we absolutely have to be on our toes. I think that gives us a hunger, a dynamism, and an edge when compared to the largest players in the market. I think that keenness is felt by our brokers.
Above all we are very proud of what we sell. We passionately believe in our business, and that belief is infectious!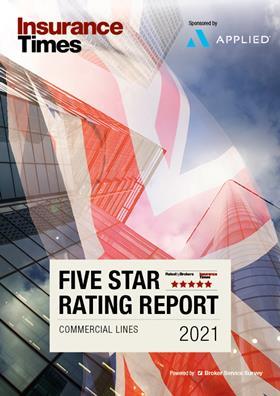 Brokers awarded Covea 5 stars once again in the important service factor which is underwriting. Could you tell our readers some of steps taken over the years to build a 5-star underwriting experience and what training is being given to underwriters as the market evolves?
Picking up on what I set out about relationship management, we seek to build deep, successful trading relationships. Hackneyed term warning - it's a people business.
We look to be clear and consistent in our underwriting approach, and within our appetite we demonstrate our keenness and expertise to win our brokers' business.
Operationally that means we are structured and have set up our teams to be focused on their panels, products and markets. We strive to make our processes as efficient as they can be, so that our people can get on with trading.
Brokers expressed a range of challenges for the year ahead such as a hardening market to reliance on technology, what do you feel are some of the biggest challenges facing commercial lines brokers and how do you plan to collaborate with brokers to combat these challenges?
It's hard to see much further than understanding the continued, hopefully diminishing impact of Covid-19 on businesses and society as a whole. However innovative brokers have been, it has obviously been challenging or impossible to get face to face with their clients and to see/feel their businesses first hand. That has to have an impact.
I really hope that the aftershocks both of Covid-19 and Brexit are not too damaging to the health of businesses in the UK. So many businesses have closed, so many people have already lost their jobs.
Finally, whilst there is such a large amount of capital behind UK broking, it's also hard to see if or when the current rapid consolidation of the market will slow, if at all. From our perspective that means trying to be as close as we can to all of the major players, as it is likely one of them will buy one of your major longstanding relationships next week, and the week after…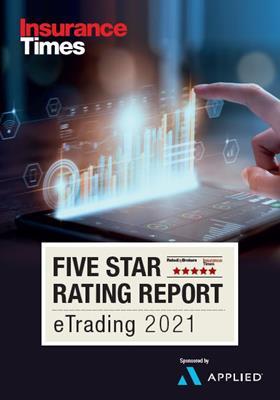 A broker came forward in the survey and stated the following response to what they perceived worked well and what could be improved: "They are straight-forward, easy to trade with and have good underwriters. In terms of improvement, I would say they want to target bigger business, but need to widen their products appetite".
What would you say to this broker?
Thank you, I am glad that you are seeing our capability and delivery. We have grown and changed so much in the few years, I have been here to witness it, and we will continue to evolve. We will continue to develop our products and footprint, and hope to be even more effective for you in the future.
What developments are in the pipeline for 2021/22 that brokers should be aware about for them and their customers?
We are currently spending a lot of time developing our e-Traded proposition. We are also investing heavily in our pricing capability – platforms and people.
We will further enhance our fleet and commercial combined propositions – both in the e-Traded and mid-market spaces. We will continue to develop and enhance our excellent Broker Training Academy – sharing our expertise with people from our closest broker partners.
Finally we will accelerate the development of our Schemes business – we have a very capable team and a successful model, and we are hungry for further success in the schemes market.