The insurtech uses the Internet of Things (IoT) and embedded insurance technologies to cater for tradespeople
Insurtech ARMD, which focuses on providing tool insurance solutions for tradespeople, has paid its first claim - eight working days after the first notification of loss (FNOL).
The insurtech, which launched in October 2021, aims to tap into the £6.5bn tradespeople market. It offers digital, embedded tool insurance, as well as a free tool inventory app, and provides access to an online shop so tradespeople can buy replacement tools following a theft.
ARMD additionally plans to launch a smart van alarm product this year.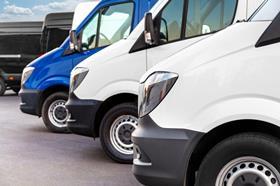 Sitting ducks
ARMD's first claimant, Andy Jordan, is a freelance commercial joiner that has been working in the industry for 13 years. Although he had never been the victim of theft before, he believes tradespeople and their tools can be "sitting ducks" for criminals.
The theft happened on a Thursday afternoon and FNOL occurred the same evening. This was then submitted to insurer RSA on Friday morning before being approved the next week on Tuesday.
Jordan received his claim payout the following Tuesday. Overall, the claim settlement process took eight working days following FNOL.
Stephen Holland, co-founder of ARMD, said: "The ARMD app and insurance genuinely helped him to get back to work fast. Well done to RSA too, for being such an innovative insurer and embracing our insurtech solution."
ARMD's integrated tool insurance proposition is backed by RSA - it allows policyholders to log their tools in an inventory on the ARMD app and combined Internet of Things (IoT) and embedded insurance technologies.
By having tools and receipts in one place, policyholders are able to submit a fully completed claim form at FNOL.
The insurtech's inventory feature also helps insurers to make sure that only registered tools can be claimed for - this can help reduce the risk of fraud.