It is working in partnership with Munich Re
Insurtech startup, buzzmove is gearing up to launch a new product next month which aims to make home insurance easier for all.
It's a topic which its managing director of insurance product, Charlotte Halkett, is deeply passionate about.
The app-based product named 'buzzvault' uses a 'smart inventory tool' to log items in a personalised digital 'vault' which can be matched accurately to book certified removal firms and subsequently get quotes for home insurance.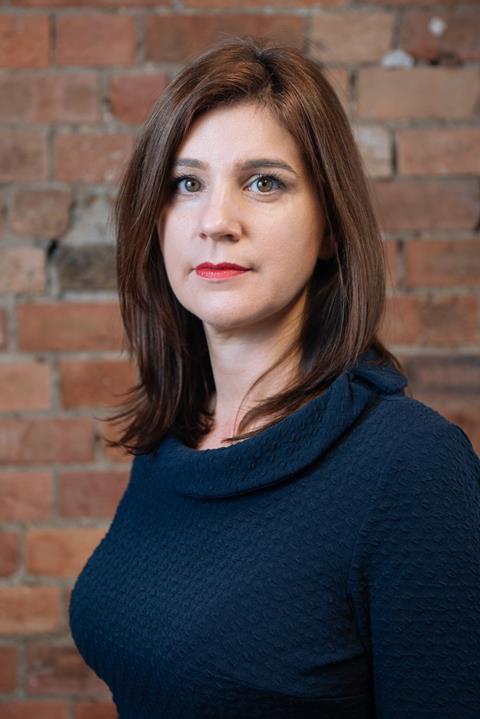 It is free to use and update, reducing administration costs and lengthy application and claims procedures.
She explained that about a year ago the chief executive at buzzmove, Becky Downing, approached her with a "smart idea" which rang a lot of insurtech bells for her, being the former general manager for InsuretheBox.
With the most important piece of information being 'what you are moving,' the firm uses a fifteen-minute video survey via a direct weblink to buzzvaults certified surveyors as a means of consultation to create a whole inventory.
"At the end of that process what you have is a happy customer that has had technology to take an entire process that can be really stressful, made easier. And we have an entire digital inventory of everything they own and that's where we turn our attention to home insurance, which is another area that is quite rubbish in the traditional insurance market," said Halkett.
She highlighted that one in five household claims are not even paid, explaining that each one of those represents someone who is deeply unhappy with the process, which is a huge waste of time and resources on both sides.
"Insurance should be an enabler and if customers are making claims that are not paid then that means that they don't understand their insurance, or the policy isn't useful for them," she added.
"Nobody chooses to spend hours on the phone to insurance companies.
"Insurance enables planes to stay up in the sky, ships to cross the world-it enables people to do what they want to do knowing there's this safety net.
"But somewhere along the way, the mechanics of insurance pull that down and stop it from doing what it's supposed to.
"And insurance these days is far more than that 'traditional insurance' thing, it's about risk management, it's about helping people to understand their risk and helping them to manage it."
But on top of this problem, she said: "There are also very low levels of trust, incredibly low levels of satisfaction and this is home insurance?
"It's looking after people's live and belongings, their most valuable assets and helping them when things go wrong so it's really important."
The product, buzzvault aims to solve this dilemma by creating a tailor-made vault or 'secure digital asset' to catalogue contents for each customer to obtain home insurance quotations which can then inform an intelligent claims process.
It is working in partnership with Munich Re.
The insurtech secured £6m in super seed funding in August 2016.
Buzzmove is an instant price comparison and booking site for home moving.
It was founded in 2014 and is backed by White Mountains Insurance Group.
Subscribers read more
Five questions with Mike Swanborough CEO at Aioo Nissay Dowa Insurance