The broker's fine also covers the fact that it issued unclear communications regarding fees
Ireland's financial services regulator the Central Bank of Ireland has fined commercial retail broker Keystone Insurance a total of €41,385 for overcharging customers and not clearly communicating applicable fees.
The regulator found that the broker had conducted six breaches of the Consumer Protection Code 2012 between April 2021 and December 2017. This meant that this business did not have "adequate systems and controls to allow it to correctly apply fees in accordance with its terms of business, and communicate clearly on fees to its customers in order for them to make informed financial decisions".
Over a five-year period, the Central Bank found that 62 customers were overcharged a total of €9,964.36 and, out of 265 invoices reviewed, the communication of applicable fees in 190 cases was found to be unclear in that the firm failed to bring fees to the attention of the customers. This resulted in customers not being fully aware of the fees being charged.
The breaches were not self-reported and would likely have not been discovered if the Central Bank had not discovered them as part of an onsite inspection in June 2017, it said.
During the course of the investigation, the regulator said Keystone Insurance provided it with "incomplete and unclear responses to requests for information, which led to delays in the investigation. The Central Bank considered this to be an aggravating factor in the case".
Keystone Insurance, which is regulated under the European Union (Insurance Distribution) Regulations 2018, has admitted to the breaches and reimbursed customers.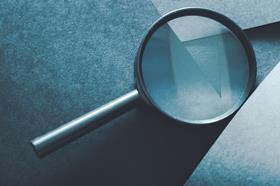 It also complied with a risk mitigation programme that was issued in November 2017, to refund all customers who had been identified as overcharged and make amendments to its communications to customers on fees to make them clearer and code compliant.
Enforcement
The fine was issued in accordance with the regulator's Administrative Sanctions Procedure (ASP). It was originally determined at €59,121, but this was reduced by 30% to €41,385 in accordance with the settlement discount scheme provided for in the Central Bank's ASP.
Speaking on the case, the Central Bank's director of enforcement and anti-money laundering Seána Cunningham said: "The purchase of everyday financial products by consumers can be a complex and daunting process. Many consumers rely on professionals, in this case an insurance intermediary, to assist them. Insurance intermediaries are required to recommend the most suitable product(s) to meet their customers' needs and to always act in their best interests.
"The Central Bank expects that all regulated firms should have adequate processes, systems and controls in place to ensure compliance with the Code, ensure staff are trained on the Code's provisions, regularly check that they are in compliance with the Code and ensure that any failures that may occur are identified and rectified early.
"In this case, as a result of not having the adequate processes, systems and controls, Keystone overcharged 62 customers and 190 of their customers were sent unclear communications on what fees they were being charged.
"In addition, the Central Bank expects that all firms engage proactively with enforcement investigations and provide accurate and comprehensive information in response to Central Bank requests.
"This is the minimum level of co-operation that the Central Bank expects during the course of an investigation. Failure to do so, as in this case, will be reflected in the level of fine imposed."
Insurance Times has contacted Keystone Insurance for comment.