The esports industry is estimated to generate $1.6bn (£1.2bn) by 2023
Lloyd's broker and insurtech Superscript is providing both professional indemnity and public liability insurance for coaches and teams in the esports industry.
Esport is a type of sport competition using video games - often, these take the form of organised, multiplayer video game competitions. According to Statista, the global esports market will generate $950m (£7.15m) in revenue in 2020 and $1.6bn by 2023.
In addition to providing PI and PL cover in this emerging market, Superscript has partnered with The International Federation of Esport Coaches (IFoEC) to provide a discount to its members.
Ben Davis, insurance lead of emerging technologies at Superscript, said: "Though we're experiencing the hardest insurance market in a long time, Superscript is in a prime position to create new and exciting products for the esports industry - an industry which has gone from strength to strength, particularly in the last 12 months, and which deserves world-class protection.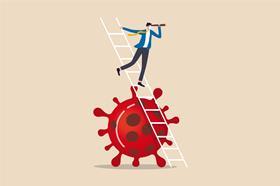 "Owing to our deep in-house understanding and passion for this industry, we've been able to negotiate extremely competitive rates for coaches and teams starting out."
This follows Superscript partnering with insurer RSA.
Growing
The IFoEC is the first global esports federation, launched with the aim of supporting the professional development of current and new esports coaches.
Mark Hatter, chief executive at IFoEC, added: "We are the only global federation focusing on the training and professional development of esports coaches.
"Partnering with Superscript has enabled us to provide an important benefit.
"Our members from the UK and most of Europe can contact Superscript through our website, secure in the knowledge that we have negotiated exclusive preferential rates for the IFoEC. We look forward to an ongoing relationship with Superscript as we grow".
Meanwhile, Superscript recently became a Lloyd's broker, which strengthens the insurtech's ability to arrange cover for complex, emerging technologies and industries that come with new, emerging risks.
Superscript has been a Lloyd's coverholder since early 2019.