The move sees the fulfilment of a succession plan for current underwriting director Jane Hayes
The Lloyd's Market Association (LMA) has promoted Patrick Davison to underwriting director, effective from 1 July 2021.
Davison's promotion forms part of the succession plan for the LMA's current underwriting director Jane Hayes, who is moving into an executive director role at the membership organisation – in this function, she will continue to support the Lloyd's market, particularly with Lloyd's Europe and other strategic projects.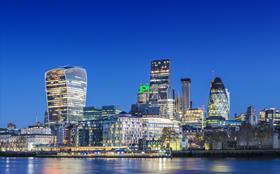 For the past 18 months, Davison has worked as deputy underwriting director at the LMA. He led the market's response on both Covid-19 and cyber wordings, in line with the Lloyd's mandate.
Speaking on the news, the LMA's chief executive Sheila Cameron said: "Having successfully helped lead our underwriting team through the tumultuous events of the past 18 months, Patrick has demonstrated exceptional underwriting and leadership ability, which will continue to benefit the market in his new role as underwriting director.
"We are delighted to announce his promotion.
"I would like to thank Jane for her many outstanding contributions, particularly leadership and support of the Lloyd's underwriting community during the pandemic, where her professionalism and depth of underwriting expertise have been invaluable to us and to the market."
Members of the LMA include all 51 Lloyd's managing agencies, which write approximately £36bn of premium per annum, and all Lloyd's members agents.