Preparing for the incoming regulation changes comes alongside "teething problems" with the Official Injury Claim portal, chief exec adds
LV= General Insurance (LV=GI) chief executive Steve Treloar confessed he has "never seen anything quite so large by way of a single change" as the FCA's general insurance pricing reform, which is due to come into force from January next year.
Speaking to Insurance Times following the publication of Allianz Holdings' 2021 half year financial results on 6 August 2021, Treloar described the FCA's planned changes – which aim to eliminate the practice of price walking from the motor and home insurance markets – as "substantial".
He said: "We support the changes. We think it will create a level playing field around pricing, which delivers on the FCA's objectives and, therefore, it's a good reform and a good change.
"In my 30 years' experience in this insurance marketplace, I'm afraid I've never seen anything quite so large by way of a single change – it will be substantial."
With this in mind, Treloar added that "the work involved" to meet the FCA's year-end final deadline "is considerable", but that the insurer is "making good progress".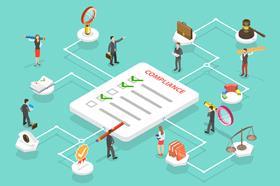 He explained: "There are really three areas that we're focused on. The first one is in changing our pricing algorithms.
"The second one is in making sure that our customer communications reflect the changes, particularly around auto-renewal and premium finance.
"And the third area is in providing the additional data that the FCA is asking for from all market participants.
"We're making good progress, so I expect us to be ready to launch when the new rules come into force at the start of next year, but there is no doubt it is a very substantial change."
Teething issues
This year has certainly been a catalyst for change within the personal lines market, as the Motor Insurers' Bureau and Ministry of Justice's Official Injury Claim (OIC) portal also finally came to fruition at the end of May, enabling litigants in person to progress their own whiplash injury claims online following a road traffic accident.
Treloar, however, noted that "there is work to be done to improve some of the teething problems with the portal".
He continued: "It was an important reform for us to get through, so I'm pleased that it's now live.
"We will just work with all the parties involved to make sure that [the portal] can work more effectively going forwards."
Revving up repair costs
Although the majority of industry commentators and experts are steering clear of claims predictions for 2021's second half thanks to continuing ramifications from the Covid-19 pandemic, Treloar noted that one thing he can comment on "with certainty" is that "the price of bent metal is going up, so we continue to see a trend of increases in the prices of repairing vehicles".
Plus, "we also continue to see more technology being put into vehicles, which is also changing the mix of the cost of the repairs", he added.