The FCA's pricing reform will initiate 'a fundamental shift of culture' – it's imperative that brokers and insurers 'lean in', says chief executive
Insurance2025: The insurance industry today is at a tipping point, with "brutal" changes coming in that will "force a fundamental shift" across the sector, according to Ian Hughes, chief executive of market research firm Consumer Intelligence.
Opening the conference agenda for Insurance Times's virtual Insurance2025 conference on 20 April 2021, Hughes told Insurance Times content director Saxon East that over the next four years, brokers and insurers can drive "dramatic positive change" and that now is not the time to "sit back and do nothing".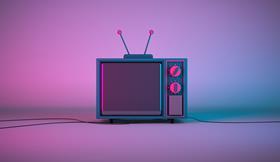 Addressing online delegates, Hughes continued: "Why do I use the word brutal? Because I want you to come face-to-face with the reality of the situation.
"There is an opportunity for you to take advantage of all this change that is coming and do something that will be good for you, good for the industry and good for consumers."I want you to understand that the tipping point we find ourselves at today is a critical point in the journey of this industry and there is an opportunity to be positive.
"Those that don't take advantage of the opportunity are going to find it really tough."
The regulator using its teeth
Discussing the FCA's General insurance pricing practices market study report, which was published last September to address price walking, Hughes noted that "fair value is one of the brutal changes that's coming in that's going to force a fundamental shift of culture within insurers, brokers and the entire distribution channel" – especially as the FCA is "using [its] teeth" in the same way it did for the business interruption test case, to "get [its] own way".
Hughes said: "The general direction that you need to have good governance, you need to offer fair value - these are clear call outs to the industry.
"They [FCA] are using their teeth as they did with the BI case to make sure that they get their own way."
Hughes explained that fair value is about making sure the customer is receiving good value for the purchased insurance product. Insurers can still make a profit, but the priority is selling insurance that is "fair" rather than another payment protection insurance (PPI) style set of products, for example.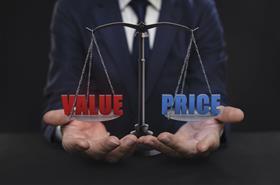 He added: "If you fix the fair value remedy, you'll also fix the renewal price because you've made sure that the price was fair for renewing customers as much as it is for new customers."
Leaning in to change
Although the FCA has given the industry two deadlines in terms of implementing its pricing reforms – September for system and product governance changes, and the end of 2021 for pricing and auto-renewal remedies – the regulator also wants insurers to demonstrate evidence towards these targets throughout the summer.
"They have extraordinary resources in terms of data analytics that they've been investing in over the course of the last 12 months, so [its] ability to take the data, analyse it and find where the issues are is even better than it's ever been before," added Hughes.
In the face of such a wide-spread and scrutinised change within personal lines insurance, Hughes emphasised that "this is a time where you have to lean in".
"This is a time where you have to define what you believe in, where you're going and what you want to do," he said.
"With everything that we've been in across the course of the last 12 months, [defining beliefs] feels like something that's just extraordinarily difficult, but I put it to you that because of the things we have been through over the last 12 months, we know that we can [do it]."

Insurance2025: Personal Lines Keynotes, 2021
1

2

Currently reading

Ian Hughes: 'Brutal' changes set to hit insurance sector as FCA uses its teeth

3

4