The new hire previously worked in a senior role at Sure Thing! and he brings over 15 years of experience in personal lines to the team
Specialist property and leisure underwriting MGA, Arkel Underwriting has appointed former Sure Thing! motor pricing director, Matt Fothergill as its new non-executive director and chairman.
Fothergill is a qualified actuary, and he brings more than 15 years of personal lines insurance experience to the Arkel team having held technical and leadership roles in the insurtech, consultancy, and primary insurance markets.
Brendan Devine, chief executive at ATEC Group, told Insurance Times: "We are delighted to have appointed Fothergill as chairman of Arkel. I have no doubt that his actuarial and insurance background will add tremendous value to the business and help support our group's growth ambitions."
This role is subject to regulatory approval.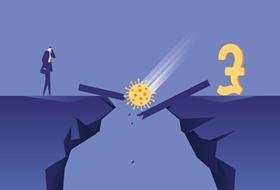 Organic growth
Most notably, Fothergill worked as motor pricing director for more than two years between 2017 and 2020 for motor broker Sure Thing! which was launched by former Ageas boss, Devine.
In July 2020 Policy Expert Sure Thing! changed its name to Policy Expert after the insurtech bought the business in 2019, it also saw Devine leave the business as result.
Recently, he worked at insurer Direct Line Group (DLG) in two roles including pricing and underwriting chapter area lead in motor and head of pricing and underwriting, for DLG's motor insurance startup called Darwin Insurance.
Prior to Sure Thing! he worked at Tesco Underwriting for nearly seven years where he held a couple of roles, one being motor pricing manager.
Speaking about his new role, Fothergill added: "I am really excited to join Arkel and help the business achieve its potential. We have a strong team and a focus on utilising our technology and data assets to help grow the business. This gives me great confidence that we can build strong strategic relationships with our partners and ensure excellent service for our customers."
Established in 2019, MGA Arkel is part of digital insurance disruptor, the ATEC group which trades under the brand names: Ceta Insurance – a wholesale broker, Arkel Underwriting and InsureMy. Arkel provides solutions for both niche and standard insurance products.
In March, the MGA announced a new deal with software house SSP that will see Adapt – Arkel's household insurance product, join SSP's broker platform.
Adapt enables brokers to write both standard and non-standard risks for all types of property via a singular product.