The professional indemnity product will include cover for coronavirus-related losses
Specialist MGA Inperio has launched a new professional indemnity (PI) product for insurance brokers.
The product aims to support UK brokers amid a toughening PI market, where rates have been increasing and concerns about the availability and affordability of cover have been rife.
Inperio chief executive Simon Lovat said the MGA has been "interested in entering this space for some time" as a result of the "significant problems brokers have had obtaining and renewing their PI insurance".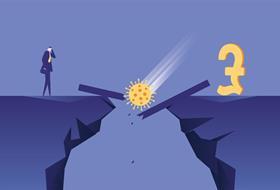 He continued: "[We] have launched our products today to bring some needed capacity to the PI space and to support the broker community, which is [the] lifeblood of how we distribute our products.
"Our approach will yet again provide a refreshing alternative to the market".
Mitigating risk
The product will also include cover for Covid-19-related losses.
Tim Little, financial lines underwriting director at Inperio, added: "Insurance brokers were the next logical sector in respect of our continuing product development.
"We are experts in providing protection to other FCA regulated entities, ensuring that when we provide protection, it is comprehensive and unfettered by inner restrictions.
"We have been concerned to see several Covid exclusions appear across the market and we will offer a different solution to insurance brokers."
This follows Inperio providing reduced PI premiums to solicitors thanks to a partnership with web and mobile platform Thirdfort.
Based in the UK and established in 2014, Inperio (London) Limited is a privately held MGA which specialises in PI for a range of professions, especially for the SME sector. The MGA is also backed by a number of Lloyd's and company market insurers.