Solicitors have had a tough time with professional indemnity insurance, but the MGA hopes to offer clients a quick and easy way of getting cover remotely
Specialist MGA Inperio has partnered with Thirdfort in a bid to offer solicitors reduced premiums for professional indemnity insurance (PII).
Inperio will offer a reduction in PII premium or excess for solicitors who sign up to Thirdfort's digital ID and anti-money laundering platform.
This partnership is primarily aimed at conveyancers (specialist property lawyers), who have experienced challenging times in previous years with PII due to a lack of available cover.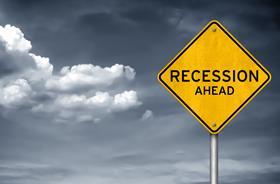 Simon Lovat, Inperio chief executive, said: "Ultimately, we want to help decrease the risk of identity fraud and we're offering clients a quick, easy and secure way of doing that, whilst also reducing their insurance spend. We have been really impressed with the Thirdfort team and their technology.
"Moreover, we believe there's scope to further develop this product, utilising Thirdfort's own data within our underwriting process.
"Our products are driven by risk analysis, risk management and expert underwriting - data is, of course, central to this. We're excited about the partnership."
The platform will support law firms with risk management for client on-boarding by reducing fraud as well as making sure that solicitors comply with regulatory obligations remotely.
Gamechanger
Olly Thornton-Berry, co-founder and managing director at Thirdfort, added: "We have been working hard over the past 18 months to demonstrate to the insurance industry that our technology helps reduce professional indemnity claims by mitigating the risk of fraudulent transactions and we are delighted to be working with Inperio."
Conveyancing and complex private client matters have also been highlighted as potential areas driving PII claims, which has led to a number of insurers withdrawing from the market.
Meanwhile, Dylan Hughes, managing director of Brunel Professions, a specialist professional indemnity broker, said: "Law firms who undertake conveyancing have found it more and more challenging to obtain competitive professional indemnity premiums.
"The launch of this initiative by Thirdfort and Inperio is welcome news and could be a gamechanger in terms of professional indemnity options for conveyancing firms."
Mitigating the risks
In recent years, risks such as identity fraud and cyber crime have increased, whilst lawyers' regulatory obligations have tightened.
In case law, a 2018 Court of Appeal judgment – Dreamvar (UK) Ltd v Mishcon de Reya - underlined that solicitors will be held liable if identity fraud is committed during a conveyancing transaction.
Therefore, it has become difficult for many firms to secure competitive terms around PII.
In August 2020, the Law Society warned solicitor firms that they faced an average increase of 30% in their premiums during the Autumn renewal season. It cited Covid-19, Brexit and a hardening insurance market as the reason.
Thirdfort is a FCA regulated web and mobile platform that combines document scanning and facial recognition technology with open banking to streamline identity and source of funds checks carried out during legal transactions.