The working group has a shared vision to avoid any detriment to injured claimants
The Motor Insurers' Bureau (MIB) has established a cross-sector working group following the Ministry of Justice (MoJ) announcing the deferral of hybrid injuries from the new Official Injury Claim (OIC) portal, which was launched on Monday (31 May 2021).
The aim of this working group is to create a framework and gain clarity from the Court of Appeal on dealing with mixed tariff or hybrid injury claims, which include a whiplash injury and a non-whiplash injury, attained through a road traffic accident (RTA).
The OIC portal is one element within part one of the Civil Liability Act (CLA) 2018 that enables litigants in person (LiP) to process their own whiplash injury claims following a RTA. The act also implemented a tariff table for soft tissue whiplash injuries, which determines compensation awards based on injury recovery times.
Both the MIB and MoJ have admitted that injured people and their representatives will be unable to value hybrid injuries using this tariff table when claiming via the new OIC portal because it is designed specifically to progress whiplash injury claims only.
The working group, which has representation from the Association of Personal Injury Lawyers (APIL), the ABI and the Motor Accident Solicitors Society (MASS), will work together to seek guidance from the senior courts as quickly as possible.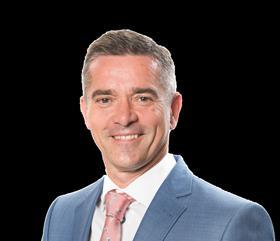 The working group shares a common goal to avoid any detriment to injured claimants. It is therefore proposing a framework which covers:
Timing of the work.
Parameters for identifying suitable test cases.
Interim compensation arrangements to ensure individual claimants are not disadvantaged by involvement in any test cases.
Further details of the framework's progress will be shared shortly, according to the MIB.
MoJ officials are aware of this proposal and support the principle of industry collaboration to improve the claims process for injured parties.
Valuing hybrid injury claims
The CLA and its respective regulations do not address how to value damages for pain, suffering and loss of amenity (PSLA) where a claimant suffers both a whiplash injury - where a tariff pay out will apply - as well as another injury to which no tariff will apply, for example a psychological injury or tinnitus.
Speaking on this, Matthew Maxwell Scott, executive director of the Association of Consumer Support Organisations (ACSO), said: "Industry experts have known for months that hybrid injuries are an unresolved issue, but the MoJ has chosen to launch the new portal knowing that around 130,000 people a year who have suffered multiple injuries will find it very hard to resolve their claim.
"This makes the MoJ's boast that the portal is 'easy to use' look unhelpful to say the least.
"Under the CLA reforms, valuing hybrid claims is now all but impossible. This leaves claimants and their representatives in a legal no-man's land, uncertain whether or not to accept an offer as they will be running the risk of serious undercompensation and of justice not being done.
"We must hope that suitable cases can quickly be brought to the Court of Appeal and a lasting, fair solution or set of principles set out.
"The whole sector needs to do what it can to help identify cases, provide data and offer guidance to ensure this long-predicted problem doesn't fatally undermine the new regime.
"Given the MoJ has had to admit that this fundamental issue has no immediate solution, we are concerned that there are other problems ahead for consumers using the portal to gain redress."
Devil and the deep blue sea
On a similar note, Stuart Hanley, head of legal practice at Minster Law, said while the firm was pleased the MoJ has acknowledged the need to clarify the issue, the "easy to use portal will leave tens of thousands of people with mixed injuries between the devil and the deep blue sea".
Hanley continued: "Mixed injury claims (when one injury is a whiplash tariff injury) can still proceed but claimants have to decide whether to settle their claim now or wait for Court of Appeal guidance, which may be many months away. In the meantime, the lower courts may adjourn/stay quantum hearings on these cases pending guidance from the Court of Appeal.
"A lot depends on the nature of the offer from the at fault insurer and any discount they apply for any overlap between the injuries. The offer may well be lower than what a claimant could expect from the court, which will leave them at risk of detriment."
This, is because, for injured people having to decide whether to stick and wait (for several months) or gamble and risk under-settling their cases, it does not feel like an improvement to the old system that ministers promised, he explained.
"The interim period prior to a Court of Appeal ruling underlines the importance cooperation between insurers and claimant firms on hybrid cases to ensure that customers' needs are a priority for us all, Hanley continued.
"Justice delayed is justice denied, and we can surely all agree that short-changing injured people is not access to justice."