Drawing on legal expenses insurance experience, the new corporate entity now aims to become the 'go-to provider for a whole range of ancillary products and services'
The new Arc Legal Group has been formed following Arc Legal Assistance, part of the AMTrust Financial Group, completing the integration of recent acquisitions Legal Insurance Management (LIM) and AMTrust Underwriting Limited (AUL).
Arc Legal announced its acquisition of LIM in August 2019, with AUL following in March 2021.
Now combined, the business manages over 23 million insurance policies and writes more than £70m net written premium across all product lines.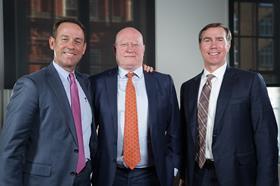 It offers a range of ancillary insurance products, including accident and health and legal expenses insurance (LEI), as well as assistance products, such as home and motor breakdown cover.
Growth goals
Arc Legal Group chief executive Frank O'Malley highlighted that following the acquisitions and an "extended period of significant growth", the business can now fulfil its "ambition to become the go-to provider for a whole range of ancillary products and services", rather than just LEI.
"We are excited that the new Arc Legal Group is open for business," he said.
Grady Womack, head of fee businesses at AmTrust International, added: "In bringing together complementary businesses from across the ancillary market, we have created a powerful corporate entity, committed to leading the market in providing a full range of innovative, futureproofed solutions delivered by experts.
"The new Arc Legal Group will be a hub for ancillary services, helping brokers and insurers to find and deliver the right products for their clients' needs."
The group's official launch party will take place at the annual Biba Conference in May 2022.