Its co-founder and chief executive says the 'lack of insurance' to address risks such as carbon removal is 'holding back development at the rate the world needs'
Kita has raised £350k in pre-seed round led by incubator Insurtech Gateway, alongside investors Carbon13, Climate VC and Echelon Capital.
The funding will accelerate Kita's product build and hiring to launch its carbon insurance products.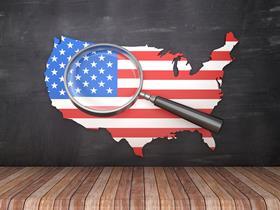 With ambitions to be the world's first parametric carbon insurer, Kita insures carbon delivery risk for carbon units sold on the voluntary carbon market, enabling greater flows of upfront financing for carbon removal solutions.
The voluntary carbon market is a decentralised market where private actors voluntarily buy and sell carbon credits that represent certified removals or reductions of greenhouse gases in the atmosphere.
Kita hopes to plug what it called 'significant protection gaps' for carbon removal firms and solutions, allowing them to scale up at speed.
Increased buyer trust in carbon delivery should lead to greater flows of capital to help carbon removal projects grow, added the insurer.
Kita co-founder and chief executive Natalia Dorfman said: "Kita believes insurance is a crucial enabler – by removing risk and increasing trust in the market, insurance will help drive capital to help quality carbon removal projects scale.
"We are passionate about bringing these dedicated carbon insurance products to market and we are thrilled to be working with Insurtech Gateway to do it at speed."
Kita is also part of Lloyd's Lab eighth cohort.
Lack of insurance
To fight climate change, the world urgently needs to stop emitting carbon and remove existing excess carbon from the atmosphere.
Kita's focus is insuring carbon removal, which it believes is a "huge opportunity" for the industry. Most carbon removal solutions generate revenue via selling carbon units on the voluntary carbon market, which needs to grow more than 15-fold by 2030 to support the delivery of net zero targets.
Challenges within the voluntary carbon market include lack of transparency and consistent risk management, leading to significant transaction risk – pre-sold carbon units have a risk of being underdelivered.
This uncertainty leads to inefficient flows of capital to high-quality carbon removal projects.
Dorfman said: "The world is in a climate crisis, and carbon removal is an essential part of the solution.
"However, carbon removal is new, faces unique risks and lack of insurance to address these risks is holding back development at the rate the world needs."
The Intergovernmental Panel on Climate Change stated the world need to remove billions of tons of CO₂ annually for the remainder of the 21st century to enable a liveable and sustainable future for all.
To put that into perspective, annual emissions today from human consumption of oil and gas products is 20 billion tons.
Therefore, if it takes a trillion-dollar oil and gas industry to emit 20 billion tons of CO₂, a trillion-dollar carbon removal industry could be needed to remove that same amount by 2050.
Stephen Brittain, co-founder of Insurtech Gateway said: "Kita has found a very interesting role for insurance to play in accelerating the growth of carbon removal markets, and we believe the Kita team are the best people for the job.
"We are excited to help them get their product into market."