The industry owned organisation remains committed to investing in its products to enable the sector to 'push the boundaries of digital trading'
Polaris has reported record usage figures for all its products in 2021.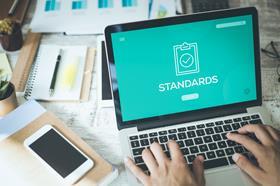 The use of Polaris' personal and commercial lines online trading standards grew to reach 112 unique organisations, including businesses from outside the insurance sector that first subscribed to use Polaris in 2020.
Meanwhile, the number of organisations using its ProductWriter rating engine grew to 80. The number of policies traded on Imarket, which connects broker and insurer systems in the commercial lines market, also grew to 490,000 policies in 2021.
In addition, the use of live chat across Imarket and insurer extranets - encouraging discussions between brokers and underwriters to enable digital placement - also increased. More than 200,000 online chats took place last year – the equivalent of more than 800 live chats per working day.
Polaris managing director Vivek Banga said: "Organisations of all sizes are offering a growing range of online products using the common languages and products that we have developed.
"We will continue to invest in our products to enable the market to push the boundaries of digital trading for the benefit of its consumers and its participants."
Secure digital trading
Polaris remains strongly committed to developing its products and services.
For 2022 and 2023, Polaris aims to make its largest investment in Imarket's infrastructure since the platform launched in 2003, to support its continued growth and ensure operational resilience.
Machine learning-based rating and data enrichment will also continue to be key investment areas to enhance ProductWriter.
Standards are additionally being developed for areas such as multi vehicle private cars and claims notifications.
Banga continued: "We're delighted to support a record number of organisations and customers.
"As an industry owned organisation, widespread usage of our products is a key indicator that shows once again that secure digital trading is the clear direction of travel for the industry."