Jonathan Forster, Travelers SME distribution director tells Insurance Times about the value of schemes partnerships for brokers and insurers
1. What value can schemes partnerships provide insurers?
Schemes partnerships generate many shared benefits for brokers and insurers, allowing one to benefit from the capabilities of the other.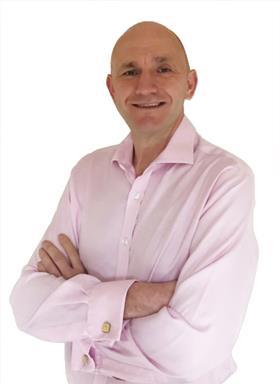 They allow an insurer to access a wider market and distribution than would otherwise be possible, tap into a broker's expertise about specific business segments or markets, and utilise their existing systems, policy wordings and other capabilities.
These partnerships can be long-term, sustainable relationships for insurers.
2. How can a schemes partnership benefit brokers?
Partnering in a scheme allows brokers to demonstrate deeper expertise about a sector to their client base and enables them to offer a broader range of cover tailored to their clients' needs – not simply off-the-shelf products.
At the transaction level, schemes give brokers greater process control, helping transactions flow more smoothly.
Brokers also have access to the scheme insurer's expanded resources, such as enhanced marketing and training support. Their book of business becomes less volatile than it would be if individually underwritten, leading to improved retention.
Finally, a schemes partnership takes a long-term portfolio approach to developing both the scheme and the broker's vision, considering aspects ranging from product to pricing. These benefits set the stage for stronger financial results.
3. What trends are you seeing within broker schemes?
Broker schemes are utilising data (including third-party data) more heavily to drive underwriting and sales.
Brokers are tapping into technology to increase demand for new solutions in schemes.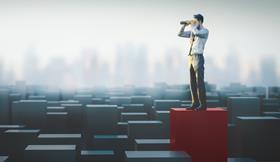 We expect increased e-trading in the future and schemes are a natural growth area for this because they allow brokers to focus more on clients and less on discussing and negotiating each cover point.
This helps brokers and insurance providers minimise administrative tasks, easily respond to simple underwriting queries and save time per policy.
There are also ongoing developments in product design within broker schemes now too. Modular product design allows greater flexibility across client segments, while innovative cover provides protection for emerging technologies.
Schemes have a history of offering bespoke options for emerging inventions: Non-fossil fuel vehicles, drones, micro-tech and artificial intelligence are all examples of trades and associated covers that may be unable to access mainstream cover and would benefit from the expertise schemes offer.
Schemes also lend themselves to a package with many products in one easy-to-service offering – a trend we're seeing across the market overall.
4. What role do broker schemes have post-pandemic?
Schemes have a larger presence, as the combination of Covid-19 and the hardening of the market have led to a period of reflection about how to serve customers and sustain business for the long term. Brokers have analysed trends and see greater need for schemes as a result, while on the flip side, insurers have been reviewing their delegated authorities and pulling out on certain schemes that have re-entered the market.
5. How can brokers and insurers collaborate successfully on scheme opportunities?
Look at scheme opportunities as long-term partnerships built on clear communication and trust. Insurers and brokers must be transparent with each other, understand the role of everyone in the partnership, and develop a joint plan with collective goals that encourages growth and profitability.