'We are excited to be entering a new specialism and scaling our operation', says managing director
Questgates group has acquired QCH Legal as it looks to strengthen its position within the UK claims and loss adjusting sector, a statement released today (7 November 2023) said.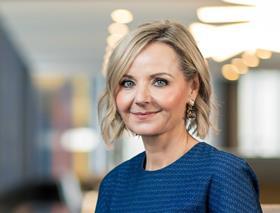 Based in Bristol, QCH Legal primarily deals with liability and property disputes as well as indemnity issues.
The deal will see Questgates develop a legal services division, with the firm bringing on former Crawford Legal Services global president Jason Spencer as a consultant to help with this.
QCH Legal will retain its existing brand as part of the move and Kevin Morgan will continue to lead the business as a director.
"We are delighted to welcome QCH to the Questgates family," Questgates managing director Chris Hall said.
"The addition of legal services to our ever-growing claims management offering is a natural and exciting step for the company."
Further deals
This came after Questgates' recent purchases of C&S Associates, CPA, Structural Surveys and Ramsay McMichael.
The firm said further announcements were anticipated that "will cement the group's position as the leading provider of innovative, service driven services that enhance insurers claims handling".
"As we celebrate our 20th year in business, we are excited to be entering a new specialism and scaling our operation, cementing our position as the UK's largest independent loss adjusting and claims solutions group," said Hall.
"We are already targeting further recruitment to enable us to increase the type and volume of cases that QCH can handle, but this will be consistent with Questgates strategy of establishing and meeting our clients' needs in specialist areas."

Isobel, a reporter at Insurance Times for over 2.5 years, covers environmental, sustainability and governance (ESG) content.

She was selected for the Women in Journalism Senior Mentoring Scheme in 2019 and, in 2022, went on to win the Highly Commended Award in the Most Promising Newcomer category at the British Insurance Brokers' Association (BIBA) Journalist and Media Awards.

At BIBA's 2023 awards, she was shortlisted for the Best Investigative Journalism category.
View full Profile