PCH says it is acquiring 'two well-established and thriving books of business'
Brown and Brown Europe has made two more acquisitions through its insurance intermediary hub Premier Choice Healthcare (PCH).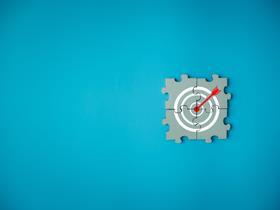 A statement released today (16 November 2023) said PCH had snapped up Homewood Health and the health insurance portfolio of Margaret Clark Healthcare.
Both firms write consumer and business healthcare insurance – PCH said it was acquiring "two well-established and thriving books of business".
And as part of the deal, Homewood Health director Andrew Needham and Margaret Clark, who founded her firm, will become PCH ambassadors.
"These two deals will enable us to continue to build out our Ambassador programme," said PCH managing director Stephen Hough.
"The programme gives our very experienced intermediaries the opportunity to stay involved, maintain strong relationships with existing customers and help develop the less experienced members in our team."
Strategy insight
Clark has served as an independent health and protection insurance specialist at Premier Choice Group for over 24 years and currently serves as a vice chair and treasurer on the Action Medical Research Peterborough Committee.
Following the acquisition, Clark said that she was looking forward to "playing my part in helping the team to further develop their market presence in this exciting part of the insurance sector".
"I have known PCH for many years now and have a high respect for their professionalism, focus on service and their progressive strategy within the PMI sector," she added.
Needham, meanwhile, said that he looked forward to "working with some of our less experienced industry stars to help them on their own journey".
"PCH provides me with the chance to take value from the work I've done building up my business, but also stay involved without the pressures of running the business day-to-day," he added.
The two acquisitions came after PCH snapped up Healthcover Limited earlier this month (18 October 2023), which saw the business make its 10th deal since joining Brown and Brown Europe in August 2020.

Isobel, a reporter at Insurance Times for over 2.5 years, covers environmental, sustainability and governance (ESG) content.

She was selected for the Women in Journalism Senior Mentoring Scheme in 2019 and, in 2022, went on to win the Highly Commended Award in the Most Promising Newcomer category at the British Insurance Brokers' Association (BIBA) Journalist and Media Awards.

At BIBA's 2023 awards, she was shortlisted for the Best Investigative Journalism category.
View full Profile