The insurer's managing director for HNW speaks to the 'insane' last few years and how a defined strategy is driving the business forward
In no uncertain terms, Ann Owen knows her stuff when it comes to the high net worth (HNW) insurance market.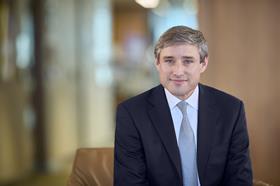 In what she calls "a non-standard route into this world", the managing director of Aviva Private Clients left school at the age of 16 to join a broker and immediately began working in HNW lines.
Since her auspicious entry into the world of HNW insurance at a young age, Owen has worked as a broker for 15 years, set up two HNW insurance businesses from scratch and has now landed the position of managing director at a business with grand ambitions.
Aviva Private Clients has set the goal of becoming a market leader in the UK HNW sector, with Owen's appointment as managing director a year ago in November 2022 a key facet of the strategy.
She came across to Aviva as part of the insurer's acquisition of Axa XL's Private Clients book on 1 October 2021 and initially retained her role as chief underwriting office before moving up to managing director.
In that time, Aviva also completed the acquisition of specialist MGA Azur Underwriting's HNW business on 3 August 2022.
Speaking exclusively to Insurance Times around the anniversary of her promotion to the top job, Owen says: "It's been two years since I joined Aviva and it's fair to say that those two years have literally been insane.

"Two acquisitions in two years have taken Aviva from a really insignificant player in the HNW market with, it's fair to say, not a great reputation in that world, to [a position where] we're leading the market.
"The two year journey has been an incredible exercise in integration, change of processes and change of everything."
Chasing the top spot
As Owen says, the dual acquisitions of Azur and Axa XL's HNW businesses have transformed Aviva Private Clients, adding around 30 staff each to Aviva's existing team of around 60 employees and doubling the size of the business.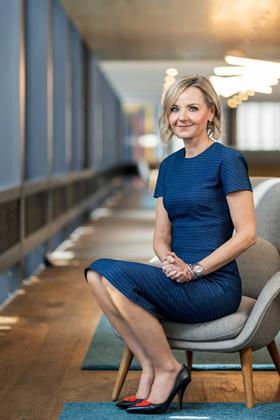 This growth in staff numbers and capability is a sign of the ambition Aviva Private Clients is showing to become a market leader, but Owen says that being the best extends to much more than the size of the team.
She explains: "It's a bit of a difficult measure to say you're the market leader by size, but I'd consider that we're a leader from the size of our product range, our broker sentiment and the people we have in the business.
"We have the widest range of HNW products in the market, starting right from the £800 premium for mid net worth right up to the £800,000 ultra HNW premiums.
"That gives us a leading position before you even start in terms of the range of products, but brokers are absolutely at the heart of what we do and the feedback from them has been exceptional.
"When I first joined Aviva, every broker I spoke to was very sceptical about [how Aviva Private Clients] would do – we have absolutely proved that wrong and broker feedback has been very surprised at how we've managed to bring a different way of doing HNW into Aviva."
In financial terms too, Aviva's Private Clients business has been chasing continued growth.
Owen explains: "We're absolutely profit making and we've got really big ambitions, not only on growth but absolutely on profitability.
"Because of the breadth of the distribution footprint that Aviva has, the growth is proving pretty easy – what we have to do it make sure that we write the right business in order to put in that bottom line performance.
"Writing the right business is very, very important in the HNW world and we're pretty stringent on that – we're not all things to all people from the client underwriting perspective and we're very selective on the kinds of risks we insure, which is serving us very well from a bottom line perspective."
Building a reputation
Since becoming managing director, Owen has identified a number of priorities that she believes will drive the business forward.
Alongside ensuring that the acquired teams integrate into Aviva smoothly and the business can continue to grow, one of her most vital goals has been to develop the reputation of the expanding business – something that is particularly important in the highly service-driven HNW insurance space.
Owen explains that the main difference between Axa XL's strategy and Aviva's is an appetite for the very largest risks.
She says: "That's where we're really managing to cement our position as a bit of a go-to for brokers – that they can come to us with any HNW risk and we're going to have a solution for it.
"One part of my job that I'm focusing on a lot is getting the Aviva brand known in the HNW space. Currently, it's not as known as some of our competitors that are very synonymous with HNW.
"On the growth front, it's about getting Aviva Private Clients out there and known to be a HNW insurer with an appetite for large risks. Most people wouldn't put Aviva and HNW together in the general insurance space, so that's the current challenge."
Part of this drive has involved targeted marketing towards the customers that make up the HNW customer segment, such as by sponsoring Blenheim Palace-based classic car event Salon Privé.
However, the major focus has fallen on engaging with brokers. Owen says: "We're working with brokers who have never really done HNW before who are thinking 'you know what? I could insure the chief executive of one of my commercial clients'.
"That's another area of growth for us, because we're providing brokers another product to sell to their commercial customers and that's really positive."
Tough times?
For all of the positivity and ambition around Aviva Private Clients, Owen admits that there have been headwinds during her tenure that have required careful navigation.
The impacts of the inflationary environment, claims inflation and the resultant need for rate to be driven onto premiums have been felt across the insurance industry, but the HNW sector has felt some of these challenges particularly keenly.
Owen says: "Against the backdrop of big premium increases and indexation at the highest level we've seen in most of our careers – it can't be underestimated how challenging that's been while completing two acquisitions and a business turnover.
"From a cost of living standpoint, our clients are less impacted by affordability, but we are not at all exempt from underinsurance and claims inflation.
"The cost of building materials and labour affects us in the HNW world more than in the standard market, especially when you're talking about materials like Italian marble and bespoke glass."
On underinsurance, Owen is keen to emphasise that Aviva has been working closely with brokers to recommend revaluations, particularly around buildings, content and jewellery and luxury watches.
She adds: "From an advisory standpoint, proactive risk management, as opposed to reactive, is what we're all about."
HNW insurance is a traditional, relationship-driven corner of the insurance sector with its own quirks, but Owen is appreciative of what sort of underwriting this allows for.
She finishes: "The volume is low compared to the standard market, this isn't thousands and thousands of policies, but the fact that every single one gets eyes on it? You can't really beat that."

Yiannis is acting editor at Insurance Times and the winner of the Most Promising Newcomer prize at the Biba Journalist & Media Awards 2023 for his work covering the big stories within the insurance industry.

With a particular focus on regulation, geopolitical and systemic risks and conflict, he has covered the insurance implications of the Ukraine war, riots in France and the commissions scandal for multioccupancy buildings insurance.
View full Profile