Chief executive for UK and international admits that the insurer needs 'to keep pushing ourselves to do a better job for brokers'
Despite the potential to be "distracted" during its takeover by Canadian insurer Intact Financial Corporation and Danish insurer Tryg A/S, insurer RSA believes it hasn't "missed a beat in terms of service" to brokers, according to Scott Egan, RSA's chief executive for UK and international.
Speaking to trade press following the completion of the acquisition on 1 June 2021, Egan said that "at the heart of our commercial lines business is our brokers. They will always be and continue to be a hugely important part of our business".
He continued: "We haven't missed a beat in terms of service to them and commitment to them.
"That doesn't mean to say we get everything right, but what we haven't been is a distracted organisation, which is one of the things [that] can happen during transactions.
"We need to keep pushing ourselves to do a better job for brokers. As our business goes from strength to strength, I'd like to see that continue.
"I think there's lots of headroom to go into – we can be better and our aim is to do that."
The fact that RSA wishes to improve its broker service is good news bearing in mind Insurance Times's most recent broker service surveys, which informed this year's Five Star Trading Reports for commercial lines, personal lines and etrading.
For example, in commercial lines, RSA received an overall two star rating from brokers, placing it bottom of the pack out of 11 insurers – it was the only insurer to receive two stars.
RSA also achieved two stars in 2021's personal lines report, again coming last out of the eight insurers ranked by brokers.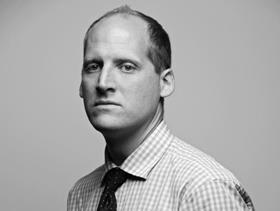 As for etrading, RSA's extranet received three stars overall from brokers this year, placing it fourth from the bottom of the table. Via platforms, RSA's etrading service featured in last place again with a rating of two stars.
New learnings
Moving forward, Egan is looking to share best practice with new owner Intact on how to successful work with brokers – he believes "there will be things to learn both ways".
He continued: "I'm not defensive in any way, shape or form about finding new ways of doing things.
"If someone does it better, then I'm absolutely up for at least matching that, if not trying to be even better than that.
"We're a very experienced company – we've got 300 years of history, we're a successful company. The UK was perhaps the least successful part of RSA but hopefully [we are] well on the way to recovering that."
Rhythmic integration
Although RSA has been acquired, its UK and international business will not follow a typical integration process because "Intact [doesn't] currently have a presence in any of the areas that we work in, [such as] Europe, Ireland, Middle East or the UK, so this is – in some respects – a new venture for them as well", Egan explained.
Instead, it will undergo more of a "rhythmic integration", where RSA will need to "get used to [Intact's] performance agendas, meetings, etc".
"We both have to learn about each other, which has been really difficult in a Covid environment. Everything's been done by Zoom, so it'll be great when we can finally get the teams together on a more regular basis," Egan added.
Another business change has been the implementation of a "new limited company board", which is led by chair Mark Hodges.
"We've assembled a really strong board to help oversee and guide the region," Egan said.