The insurer wants to be 'a more dominant force' within the SME market, according to its UK and international chief executive
Insurer RSA "would love to have a stronger motor proposition" within its personal lines business in the UK, capitalising on the expertise of its new owner, Canadian insurer Intact Financial Corporation.
Intact, in partnership with Danish insurer Tryg A/S, completed its acquisition of RSA on 1 June 2021.
Speaking to trade press shortly after the transaction concluded, RSA's chief executive for UK and international Scott Egan confessed that the insurer has an "ambition" to build "a stronger motor proposition" within its personal lines business – something Egan thinks RSA can "learn from our new colleagues at Intact" about.
Although Egan noted that developing RSA's motor book is not an immediate agenda item, he said "it's an area we have ambition in. It's an area we've given a lot of thought and attention to in how we might win in that area".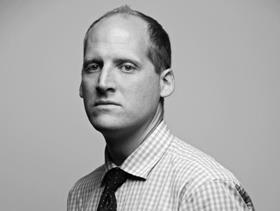 He continued: "The really exciting thing with someone like Intact is they're obviously a market leader in motor within the Canadian marketplace and I think there's lots that we can leverage and learn from our new colleagues at Intact."
Being a 'more dominant force'
In terms of where RSA would like to grow in commercial lines now it is part of Intact, Egan identified the SME market as an "area where we have the biggest gap".
He said: "[An] area in our commercial lines business that we want to be stronger - and I think it's the area where we have the biggest gap - is in our SME business.
"We would like to be a stronger player and a more dominant force in the SME market in the UK and we are working thoughtfully on how best to achieve that, looking at sectors of the SME market, looking at the best ways to distribute our products, looking at the products themselves."
However, this planning is "still in the ambition stage and not so much in the reality", Egan added.
Meanwhile, the insurer's growth within its regional broker business is very much booming – Egan is eager for this trajectory to continue.
"Our new business levels were up 40% to 50% in 2020 and we continue to grow our new business again this year," he said.
"Our retention levels in our regional broker business were just under 90%, which is absolutely fantastic - not something we take for granted. Therefore, we want to grow that area."
Egan noted that customer numbers have increased across RSA's household and pet insurance lines too, demonstrating good "momentum" in these areas.