The insurer's specialty business has been undergoing a streamlining in the London market
RSA has appointed Geoff Jones as its new director of its specialty and wholesale unit, part of the firm's global risk solutions business (GRS).
He will take up this position as of next year to lead the refocused speciality and wholesale (S&W) division and report to GRS managing director, Tony Buckle.
It follows the firm announcing earlier this month that it will streamline its London market offer to provide expertise in fewer chosen specialities.
Jones who currently holds the position as RSA's commercial claims director for Ireland since 2014 where he played a "critical role" in returning the business to profitability.
In 2016 he returned to the UK continue the role of commercial claims director, he oversaw the firm's commercial property, marine, construction and renewal energy liability teams, and customer account management teams.
But he originally joined the RSA UK in 2010 as head of injury claims.
Previously he was a solicitor specialising in defendant litigation spanning a 15-year career.
Jones said: "Having been part of RSA's commercial lines executive team for the last three years, I am greatly excited by the prospect of leading the Specialty and Wholesale business to deliver consistent quality for our customers and shareholders.
"My claims experience will serve me well in addressing the performance challenges facing the S&W business, whilst strengthening our relationships with our customers and partners to secure our long-term success."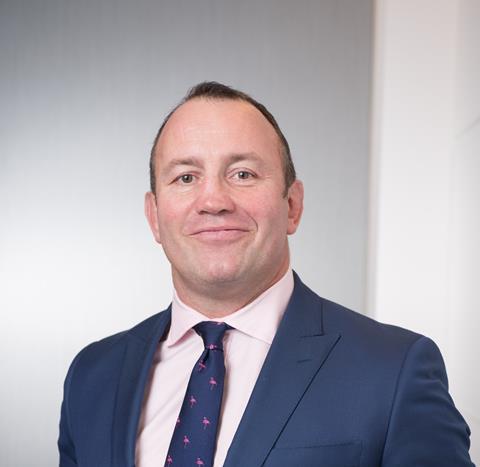 Buckle added: "The development of a thriving and focused Specialty and Wholesale business is a crucial part of RSA's strategy.
"Geoff has the skills and experience to develop a brilliant service for customers in our chosen specialisms, underpinned by market leading expertise, high equality underwriting and fair, accurate pricing."
Earlier this month RSA announce that it was exiting three business lines and reducing the amount in premium written through the London market by a third.
It also confirmed that there was a risk of redundancies but highlighted that it would be redistributing as many staff as possible into other areas of the business.
Subscribers read more
Why RSA's UK personal motor is a problem child analysis