Two other members of staff were also given internal sanctions
James Conmy, senior vice president for marine and energy at Guy Carpenter has been dismissed for gross misconduct after sending a sexually suggestive email about a female colleague.
Also, two of Conmy's colleagues have received unspecified "severe" internal penalties.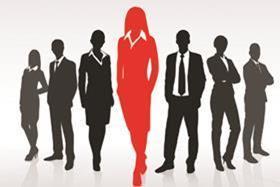 A spokesperson for Guy Carpenter said: "We take all incidents of harassment very seriously and will not tolerate any behaviour that breaches our code of conduct. When a serious breach of this policy occurred last month, we suspended the individuals involved.
"Following a subsequent investigation, one colleague was terminated for gross misconduct and two others received serious internal sanctions.
"We have also initiated a series of projects designed to further build and strengthen our culture of diversity and inclusion."
Limit to 'jokes'
The email, seen by Insurance Times back in June was sent to multiple colleagues offering out birthday doughnuts.
The female colleague responded half an hour later reporting the incident to HR and expressing her disgust stating: "This is absolutely totally unacceptable James. There are limits to 'jokes' you can send at work copying in all colleagues – this is extremely rude and offensive. Please note that this will be forwarded to HR – HAPPY BIRTHDAY."
In June, Conmy was suspended after the email was distributed.
The news follows Lloyd's stamping out bad behaviour following a host sexual harassment claims earlier this year.
Subscribers read more
'Horrific': powerful politician politician reacts to investigation on Lloyd's sexism and bullying