The increase has been driven by the Covid-19 pandemic
Small businesses are paying around 50% more on insurance compared to 12 months ago, as per average monthly transactions, according to the latest internal data report released today (21 July 2021) by accountancy data firm Dext.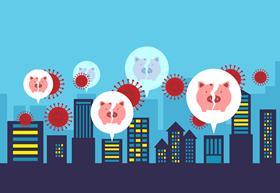 This increase equates to £4,534 per submission in May 2021, compared to £3,001 per submission in May 2020.
In November 2020 specifically, the insurance spend by SMEs increased by 63% following the announcement of the second national lockdown - this amounted to £4,882 per submission.
This was followed by a second peak in January 2021 when the third national lockdown was announced. Figures then rose to £5,576 per submission compared to £4,514 in December 2020.
To create the report, titled How the pandemic has impacted business spending in the UK, Dext analysed the spending of over 98,924 UK businesses from May 2020 to April 2021 using its internal data.
Insurance Times has contacted Dext for comment.