With 19% of those borrowing money to pay for insurance also being furloughed, the Covid-19 pandemic has been a key driver for premium finance
Less than a fifth (19%) of those who have borrowed money this year to help pay for insurance said it is because their total insurance premiums have increased, according to new research by Premium Credit.
The Premium Credit Insurance Index which monitors insurance buying and how it is financed, further revealed that 16% of insurance customers have borrowed money to help pay for cover in the past year,
This is compared to just 6% who have taken out the same amount or less credit.
Of those people using credit, £598 extra has been borrowed over the last year to pay for insurance.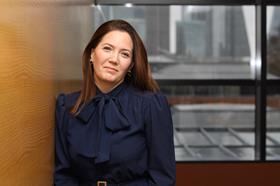 According to the index, a major driver for this rise in borrowing is the impact of the Covid-19 crisis, with 19% of those who have borrowed more money also being furloughed.
Therefore, Premium Credit is advising all customers to consider using premium finance, which could help spread the cost of insurance instead of paying in a lump sum.
Adam Morghem, Premium Credit's strategy and brand director, said: "Premium finance is specifically designed for insurance buyers.
"Using the right credit to maintain important insurance policies is sensible. Looking to spread the cost of an annual policy into more manageable monthly payments works for many consumers and businesses."
Crucial enabler
On the flip side, however, 21% of insurance customers said that credit was so cheap that it made sense to borrow money to fund insurance.
In terms of how customers are sourcing the money to pay for insurance, Premium Credit's research found that 45% are relying on credit to help buy insurance by using credit cards, while nearly the same amount (43%) said they are using finance from their insurer or premium finance provider.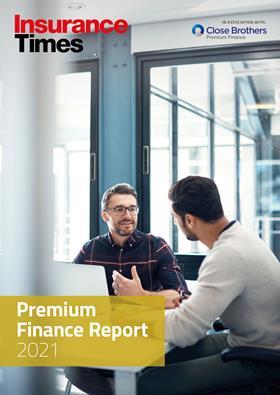 A further 11% are borrowing money from friends and family, while 4% admit to taking out high interest loans.
Ian Hughes, chief executive of Consumer Intelligence, believes that premium finance is a "crucial enabler" - especially coming out of lockdown.
He said: "It allows people to get the vital protection they need if they can't afford an upfront payment.
"The continued demand for premium finance shows that this is a crucial part of the service that insurers provide to consumers.
"Around 13% of those questioned in Premium Credit's survey say they have found it more difficult to secure credit since the Covid-19 crisis started and 15% say they have been rejected for a credit card.
"The crisis has not been financially bad for all – around 35% questioned said their savings had increased as a result."
Financial squeeze
The research also revealed that some customers have been unable to continue paying for insurance, with 9% of those who borrow money to fund insurance having to sell their cars.
This is three times more than the 3% who had sold their cars when Premium Credit asked the same question in March 2020.
Meanwhile, around 5% of those who use credit to buy cover have cancelled or amended buildings cover because they cannot afford the total cost of their insurance - this compares to 6% prior to the pandemic.
In addition, 7% of customers have cancelled or amended contents insurance versus 9% in Premium Credit's last research update.
Owen Thomas, chief sales and marketing officer at Premium Credit, added: "Premium finance has become a very cost-competitive means for consumers to buy insurance and better manage their finances through spreading payments.
"At a time when insurance is becoming more expensive, it can be a good alternative to other forms of credit."
The research for the Index was conducted by Consumer Intelligence, it surveyed 1,014 adults aged 18 and above between 26 and 29 of March 2021. It's previous survey sample was of 1,085 adults aged 18 and above between 12 and 13 March 2020.
Widespread use of credit by consumers
Source: Premium Credit
| TYPE OF INSURANCE | OVERALL PERCENTRAGE OF PEOPLE WHO USE CREDIT TO PAY FOR INSURANCE WHO USE IT TO PAY FOR THIS TYPE OF COVER |
| --- | --- |
| Car insurance | 73% |
| Home insurance | 60% |
| Life insurance | 31% |
| Pet insurance | 26% |
| Health insurance | 20% |
| Travel insurance | 20% |
| Critical illness cover | 12% |
| Specialist insurance (boat, horse etc) | 8% |