Some customers have driven their vehicles without insurance as they cannot afford cover
Nearly a quarter (24%) of customers who have taken on more credit to pay for insurance over the past 12 months have also struggled to afford policies at all in the past year, according to research by premium financer provider Premium Credit.
Its Insurance Index, which monitors insurance buying and how it is financed, found that 10% of people who have used credit to buy their insurance over the past 12 months have also taken on extra jobs in order to afford policies.
Meanwhile 9% have sold their cars – that is three times more than the 3% who had sold their cars when Premium Credit asked the same question in March last year.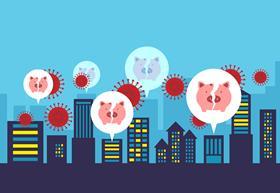 Adam Morghem, Premium Credit's strategy and brand director, said: "It is concerning that people are struggling to afford important insurance and having to resort to selling their cars and taking on extra jobs as a result."
"Premium finance is specifically designed for insurance buyers. Using the right credit to maintain important insurance policies is sensible.
"Looking to spread the cost of an annual policy into more manageable monthly payments works for many consumers and businesses."
The research was conducted by Consumer Intelligence, surveying a nationally representative sample of 1,014 adults aged 18 and over between 26 and 29 March 2021.
Cash-strapped customers
The index further revealed that around 6% of respondents said they have had to have pets put down because they cannot afford veterinary treatment.
Plus, 4% have driven their vehicle without insurance and 2% claim to have turned to crime in order to raise cash to fund insurance.
Others have cancelled or amended policies – around 5% of those who use credit to buy cover have cancelled or amended buildings insurance because they cannot afford the total cost of their insurance and 7% have cancelled or amended home contents insurance.