The premium finance provider looks forward to the partnership continuing for many years to come
Premium Credit has been chosen by the RAC to become its new provider of premium finance for telematics, van and home insurance.
The move came after a recommendation from motor manufacturer and motorcycle insurance service provider Europa Group.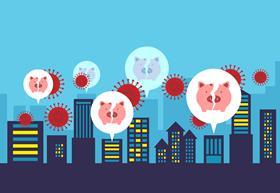 This means that new customers of RAC can spread the cost of insurance across convenient installments instead of paying an annual lump sum.
Customers can access this payment service through the RAC's online portal or through one of the comparison sites.
Owen Thomas, Premium Credit's chief sales and marketing officer, said: "We are extremely pleased to have been recommended by the Europa team and then subsequently chosen by the RAC to provide premium finance to their customers.
"Our compliant solution, built on leading technology and robust operational processes, provides flexibility and convenience.
"They have entrusted us to be their partner, to deliver to the expectations of the RAC and their customers in a high volume, personal lines market."
Forefront of motoring solutions
Speaking about the deal, Marcus Latchford, head of RAC Insurance, said: "As a leading motoring organisation, the RAC has been at the forefront of developing motoring solutions and a range of complementary services for over 120 years.
"Providing payment options for customers to pay for insurance cover in monthly installments is part of this offering. We're delighted to be partnering with Premium Credit, a market leader in this space. [Its] technology integrates fully into our own journey, ensuring a seamless experience for our customers."
Latchford stressed that the ability to offer premium finance options consistently, simply and compliantly to customers through a reliable partner was central to RAC's decision to select Premium Credit.
Andy Powell, chief executive of Europa Group, added: "As the RAC's chosen administrative partner for the telematics, van and home products, we were delighted to introduce the RAC to our preferred premium finance provider Premium Credit, [which] we have partnered with for over 20 years.
"We are confident [it] will bring the support for the programme that the RAC [desires]."
Thomas added: "Our strategic investment enables Premium Credit to seamlessly support the RAC brand and deliver against [its] standards through our state of the art, digitally led finance facility. We look forward to the partnership continuing for many years to come."