Average premium prices are now at their highest point since the market research firm started collecting data in April 2014
Van insurance increased by 13.6% for new business customers in the first half of 2022 due to inflation and regulation, according to new data from market research firm Consumer Intelligence, published today (4 August 2022).
In the UK, Consumer Intelligence found that the average quoted cost of van insurance is now £1,156 a year.
Consumer Intelligence's data was calculated by comparing the prices offered to 600 people by all the major price comparison websites (PCW) and key direct insurers. The top five prices were compared to the previous month's top five premiums - these variations were then averaged.
The van insurance premium increase recorded for 2022's H1 follows the FCA implementing its price walking ban in January 2022. This aims to prevent insurers from providing more competitive policy terms to new customers – compared to those renewing – in order to win new business.
Consumer Intelligence product manager Harriet Devonald said that the FCA's pricing regulation has drove insurers to increase their new business prices "significantly".
She further noted that "claims inflation is certainly feeding through to customers' premiums" due to "the increased cost of parts and labour, as well as supply chain issues".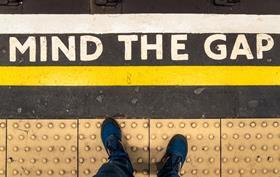 Record-breaking highs
Since April 2014, when Consumer Intelligence first started collecting its data, average premiums for van insurance have increased by 49.8%.
In terms of the type of cover, drivers using their vans as a car substitute are now paying slightly higher premiums than those who use their vans for business – costing £1,175 and £1,150 per year respectively.
Premiums for those driving vans under social, domestic and pleasure (SDP) policies, meanwhile, rose 12.5% in the last 12 months. Prices have increased at a lower rate (12.1%) for van-driving business users over the same period.
Considering age, van drivers under the age of 25 – who have seen a 20.4% reduction in premium prices since April 2014 – have faced cost increases of 10.6% on average since the start of 2022, meaning a typical annual policy for this age group now costs £3,550.
Cover for van drivers aged 25 to 49 has increased by 14% - now costing an average of £851 a year.
For those aged over 50, prices for annual van cover have increased by 13.9%, to an average cost of £618.
| Consumer Intelligence Van Insurance Index - Overall | Date range | Overall | Age 17-24 | Age 25-49 | Age 50+ | Carriage Of Own Goods | SDP |
| --- | --- | --- | --- | --- | --- | --- | --- |
| All months | Apr 2014 to Jun 2022 | 49.8% | -20.4% | 71.5% | 67.6% | 49.7% | 51.7% |
| Last year | Jun 2021 to Jun 2022 | 12.2% | 3.2% | 13.7% | 12.9% | 12.1% | 12.5% |
| Last six months | Dec 2021 to Jun 2022 | 13.6% | 10.6% | 14.0% | 13.9% | 14.2% | 11.9% |
| Last three months | Mar 2022 to Jun 2022 | 6.9% | 4.5% | 7.1% | 7.7% | 7.0% | 6.5% |
| Year to date | Dec 2021 to Jun 2022 | 13.6% | 10.6% | 14.0% | 13.9% | 14.2% | 11.9% |