'Our bold mission deserves a great leadership team,' says chief executive
Socotra has revealed that artificial intelligence (AI) thought leader Sonny Patel has joined the Insurtech 50 firm as its new chief product and technology officer.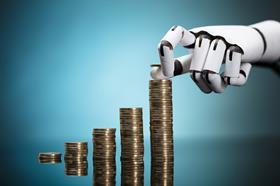 A statement released yesterday (22 August 2023) said the role will see her lead the cloud-based technology provider's product and engineering teams alongside product architect Matt Hamilton, who is responsible for the firm's platform and product design.
Patel, who has over 20 years of experience building and launching products, said she was joining amid the insurance industry "changing rapidly in response to consumer expectations".
"To move forward, insurers need a technology partner that can give them the tools they need – in the cloud – and access to the growing ecosystem of specialised insurtechs, via open APIs, that will let them continue to add value over time," she continued.
"I'm confident that Socotra is the best choice for any insurer looking to stay relevant and competitive in today's marketplace and beyond and I'm proud to be a part of this amazing team."
Experience
Patel has experince of developing products for Fortune 500 companies such as Dell, Microsoft and Amazon.
She will join Socotra from AI business LivePerson, where she worked for more than four years in various roles.
This includes senior vice president of product and engineering for conversational intelligence.
Patel also worked on Amazon's Alexa identity between January 2014 and September 2018 as its product and engineering leader.
Dan Woods, Socotra chief executive, said: "Socotra's technology empowers insurers to meet the evolving needs of customers whose expectations have been set in the information age.
"Sonny Patel is an outstanding and proven leader – she brings business intuition, product vision and technology depth.
"Our bold mission deserves a great leadership team and we're excited to welcome her as its newest addition."

Winner of Biba's Best thought leadership Award 2023, and highly commended in this year's WTW awards as Insurance and risk technology journalist of the year.

Interested in all things insurance technology and insurtech.

Writer of the monthly TechTalk section of the magazine and backchat. When not writing can be found doing yoga, at some kind of dance workshop, singing, globetrotting, or baking – not in any specific order.
View full Profile