Bravo Networks gets a new managing director as previous boss moves to MGA
Broking organisation The Ardonagh Group has made two internal leadership changes, moving Bravo Networks' Jaime Swindle to join MGA Geo Underwriting, while sales director Scott Bennett is promoted to lead the networks division.
Swindle is set to join Geo Underwriting from 1 December 2021, supporting the leadership team to develop the business' UK commercial proposition. She will join Uris Group boss Derek Coles' executive committee and work alongside its chief commercial officer Nick Sharp.
Prior to her latest appointment, Swindle was managing director of networks and products for Bravo Networks, Ardonagh's network division that includes Broker Network and Compass – which Ardonagh bought back in July 2020.
Speaking on this appointment, Coles said: "We are an industry filled with experts, but even so, business underwriting expertise like Jaime's is really special and I'm thrilled that she will be able to drive forward opportunities at Geo as part of my leadership team."
Geo Underwriting's UK commercial specialisms include agriculture, construction, terrorism, sports, leisure and entertainment, marine trade and liability.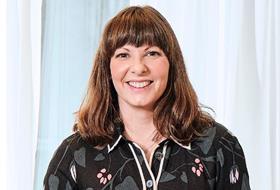 Swindle added: "The industry is changing at pace and being part of Ardonagh means fantastic opportunities are constantly on the horizon.
"I will continue to champion Bravo Networks members and help to bring to life the opportunities I know brokers are looking for from an MGA in my new role."
Supporting independent brokers
Meanwhile, Brave Networks' sales director Scott Bennett has been promoted to managing director, effective from 1 December 2021.
Reporting to Ardonagh Advisory's chief commercial officer Phil Bayles, Bennett will be responsible for the day-to-day operations of the networks, which he has already worked with for the past 13 years.
Bayles said: "I'm delighted to congratulate Scott on his appointment as our new managing director. The business will continue to benefit from his breadth of insight, alongside his longstanding relationships with members and insurers as he moves into a new role."
Bennett added: "I'm extremely excited to step into the managing director role and continue to build on the fantastic work that the teams at Bravo Networks deliver for our members.
"In my 13 years with the networks, I've seen a huge progression and changes for the better, but one thing has always remained constant and that's our mission to help grow, protect and support independent brokers across the UK.
"It's firmly front of mind for all of us at Bravo Networks as we plan for 2022 and beyond."