The two hires are 'pivotal' in the execution of Ardonagh Advisory's overall strategy, according to the platform's chief executive
Ardonagh Advisory has today (8 December 2021) announced two new senior appointments in a bid to further drive its digital strategy.
Marcus Golby will become the division's new chief operating officer, subject to regulatory approval, while Tom Clark will work as chief technology officer.
Ardonagh Advisory is broker The Ardonagh Group's SME broking platform. It comprises of Broker Network, Compass UK, Ethos Broking, Footman James, Towergate Insurance Brokers, Towergate Health and Protection, Towergate Riskline, Your Insurance and Usay Compare.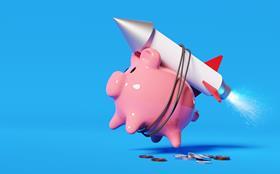 Rob Worrell, Ardonagh Advisory's chief executive, said: "Establishing a robust technology strategy, which maximises our use of digital capabilities and data insights, is critical to achieving our inorganic and organic growth ambitions.
"It is therefore a pleasure to be able to welcome both Golby and Clark to Ardonagh Advisory. Both roles will be pivotal in the execution of Ardonagh Advisory's overall strategy as the leading home for independent, trusted broking advice and risk management services."
Ambitious strategic targets
Golby joins Ardonagh Advisory from non-bank mortgage lender Together, where he has been chief operating officer since 2018.
He has experience leading business and digital transformations within customer and financial services, having previously held senior positions at M&S Bank, Harrods Bank and First Direct.
Golby will be responsible for leading digital and data advancements that maximise operational efficiency and client experience. He will report to Worrell.
Golby said he was "very pleased" to be joining Ardonagh Advisory at such a defining period in its development.
He said: "It is a privilege to be part of such a talented team and I look forward to ensuring that Advisory has the right technology, data and process capabilities to deliver on the business' ambitious strategic targets."
Worrell added: "Golby brings a wealth of experience, which will further drive Advisory's growth by placing customers' needs firmly at the heart of our businesses."
Clark, on the other hand, will be reporting to Golby. He has more than 20 years of experience driving technology within businesses to achieve transformational outcomes.
He previously worked at credit management business the Lowell Group as group chief architect and chief information officer of group functions.
Worrell said: "Clark comes to us with an impressive track record and will play a critical role delivering technological investments and plans across our businesses in Advisory."
Clark added: "Ardonagh has rightly identified that the development of digital advancements will prove critical to customer experience and the subsequent growth of its business.
"I am delighted to be able to support Advisory as it continues to lead the way in this field."