The move aims to help the company reach more clients and develop its focus on data generation
Broker Ardonagh Specialty has expanded its cross-class follow capacity solution to include Lloyd's broker Price Forbes' property business.
This expansion is the second phase of the solution.
The first phase was launched in April 2021, in partnership with insuer Beazley, for Price Forbes' clients across multiple classes, including cargo, terrorism, healthcare and marine. At this point, the solution had $350m (£258m) of premium in its remit and was backed by three carriers.
Now entering the second phase, the solution's scope has increased to around $250m (£184m) of premium for placements of property business worldwide.
The solution will be managed within Price Forbes' underwriting division, Equinox Underwriting, and will be digitally integrated using its Edge platform - a cloud-based web application developed by Ardonagh Specialty to provide a digitised broker experience in the London market.
Upcoming plans
James Masterton, chairman and chief executive of Ardonagh Specialty, said: "The horizontal expansion of our portfolio solutions is a testament to the analytical and modelling capabilities of our team.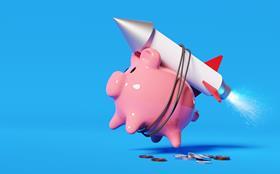 "We're delighted to be able to reach more clients with it and look forward to further developments in [the] coming months as we look to broaden access to the capability across the wider Ardonagh Specialty landscape, with focus around data generation."
Price Forbes chief executive Richard Peers added: "This is a fantastic development for our clients and producer partners across the world.
"To enter the new year with exclusive agreements covering $600m of client portfolios across seven classes makes 2022 a hugely exciting time for our business."