The new hire aims to boost the loss adjuster's market presence in the building defects division
Loss adjusting firm Woodgate and Clark has appointed David Parker to the role of business development manager.
Parker previously worked as managing director at Knowles Loss Adjusters (KLA) before the company was purchased by Charles Taylor General Adjusting Services in 2018.
Prior to KLA, he spent eight years at loss adjusting and claims management provider GAB Robins specialising in construction and latent defect claims.
In his new role, Parker will focus on growing the building defects division of the business as well as helping to develop its construction and subsidence claim services.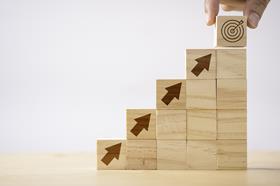 Parker began the role at the beginning of December and reports to operations director Graeme Fitzpatrick.
Core strategic ambitions
Commenting on the hire, Fitzpatrick said: "Building defect and construction related claims are core propositions for us and delivering service excellence and cost control in these areas is part of our overall strategy.
"It's great to have someone of David's calibre and experience onboard and leading efforts to broaden our client proposition in these sectors."
Parker added: "I am excited by the opportunity to take the lead on improving Woodgate and Clark's presence in the building defects sector and related construction claims.
"I look forward to playing my part in meeting the company's longer-term strategic ambitions in this area."
Woodgate and Clark has been part of Van Ameyde Group since 2015.