More than half of caravanners surveyed said the coronavirus travel restrictions made them more aware of their environmental footprint
Online enquiries for touring caravan insurance have increased by 25% in 12 months during the Covid-19 pandemic, according to new figures from Ripe Caravans.
The specialist caravan insurance provider, which recently surveyed 1,000 caravanners, further noted an 101% increase in caravan insurance policy sales and an 82% increase in quotes year-on-year, as of August 2021.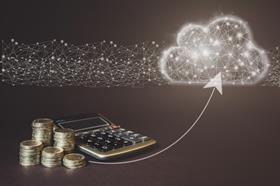 This data points to a significant increase in the number of people purchasing touring caravans and, in turn, the rise in staycations due to tight travel restrictions over the last year.
John Woosey, Ripe Caravans' founder and managing director, said: "The surge in searches for touring caravan insurance shows this newfound appetite for owning a caravan and it's been fantastic to see so many people joining this growing community."
Environmental footprint
Travel restrictions introduced during the Covid-19 pandemic made many people reconsider their travel plans.
Ripe Caravans' survey additionally revealed that 51% of respondents said travel restrictions have made them more conscious of their environmental footprint.
Furthermore, the average consumer saves approximately £421 by choosing to holiday in the UK - another incentive as to why touring caravan holidays have become so popular.
Woosey added: "Buying a touring caravan and going on a staycation might not have been at the forefront of some people's minds before the pandemic, but the last year has completely turned the concept of travelling on its head.
"We're now seeing more people realising the benefits of taking a caravan holiday in the UK, such as the cost savings, the sense of community, the slower pace of life and the positive environmental impact."