Saga shares fall again as analysts unpick the fallout from the profit warning last week
Shares at Saga plummeted to a fresh low today as UBS questioned the renewals shake-up plans.
The shares were down nearly 8% today to 61.2p.
Saga unveiled a huge loss last week, being hit hard by the FCA's crackdown on renewals and unveiled a three-year fixed premium product for home and motor.
But UBS said: "Saga now notes this is unsustainable, and will refocus on direct channels whilst investing in new products and normalising the margin, which hits earnings. At the heart of this strategy is a three-year fixed price product, which we believe brings risks around capital requirements in the broking unit, and claims inflation."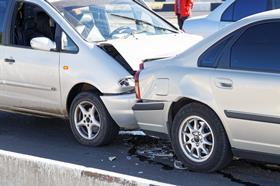 The ship cruise and insurance provider for the elderly faces a big hit to its profit margins.
"Saga is tapering the margin it earns on some of its highly profitable back book home products," UBS said.
"Saga had already performed this exercise before, given its potentially vulnerable customer demographic. These actions represent a more than £10-15m in earnings headwind off a base of £100mln."
Fixing dual pricing is a major issue for insurers, with the market recently giving its views to Insurance Times on how it can be tackled.
Saga is not the only one suffering after today it emerged esure had sunk to major underwriting losses and RSA's motor book is a problem child group boss Stephen Hester and new UK chief Scott Egan are keen to fix.
Aviva has, arguably, been the most bold with its plans to tackle renewals with an innovative new product.
Subscribers read more
Briefing: Who are the other players suffering like Saga on renewals?