Three industry experts explore why non-insurance sector businesses are looking to buy into insurtechs
WE ASKED: 'Why is there an increased investor appetite for the insurtech sector from outside the insurance industry?'
Paul De'Ath, head of market intelligence, Oxbow Partners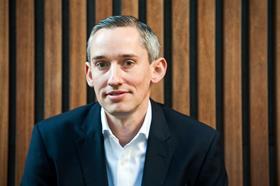 While Oxbow Partners' agrees that there is demand for insurtechs from outside the insurance industry, we are less convinced by the assertion that this has increased in recent months.
The big name insurtechs in the US, such as Lemonade, have seen significant falls in their share prices in 2022 - Lemonade's share price is down 58% since the start of the year, for example. There has also been a relative slowdown in insurtech private equity deals in 2022 compared to what we saw at the end of 2021.
Despite the dip in performance from listed players, appetite remains strong for insurtechs - particularly those focused on servicing and improving the efficiency of the insurance industry.
Often, the complexity of insurance business models can put off generalist investors, but many insurtechs are essentially software as a service (SaaS) providers, which appeals to a wider audience.
Insurance is seen as a relatively safe haven in times of recession because demand for products is often not discretionary.
However, claims inflation is a significant risk and insurtechs making a margin from underwriting are not as popular as they have been in recent years.
The full impact of the FCA's pricing practices regulation is also still a big unknown within the personal lines arena, which is likely shifting investor appetite towards more commercial focused insurtechs.
Dan Woods, chief executive, Socotra
At Socotra, we are very optimistic about the long-term outlook for insurtechs.
We believe investors have only scratched the surface here, as insurtechs received $20bn (£16.6bn) in funding in 2021 compared to $122bn (£101bn) of fintech funding for the same year, according to figures published this year by both Forrester Research and PitchBook.
While publicly traded insurtechs have done poorly this year, no stock price declines or temporary economic situation changes the fact that the insurance industry has a full digital transformation ahead of it.
Insurance represents 3% of gross domestic product (GDP) in the US, but the industry is still the biggest tech laggard - a decade behind the banking industry.
Insurers need to catch up quickly and investors now see insurtechs as providing the vehicle for that modernisation.
For far too long, insurers have built their own tech stacks or relied on legacy systems, which are very costly to maintain and even more costly to expand into new products, geographies and distribution channels.
The new wave of insurtechs are leveraging modern, off-the-shelf technology to reduce overhead costs, improve customer experiences and bring products to market faster.
Most importantly, this new way of building the tech stack allows insurtech founders to concentrate on providing the very best insurance offering, with the right business model. Investors see this as a movement they don't want to miss out on.
Toby MacLachlan, managing director, Ignite Software Systems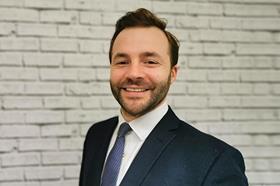 Outsiders look at the insurance sector and see poor customer interfaces, pricing based on dated statistical principles and overlarge bureaucracies. The temptation is to assume that these things are easy problems to solve, as they have been in the travel and fashion industries.
Margins can be good in insurance and the preferred SaaS technology model of recurring revenue fits well with insurance's renewal pattern. The advent of connected cars and the Internet of Things (IoT) also suggests that there is room for innovation in insurance that incumbents seem too slow to take advantage of.
The widespread adoption of application programming interfaces (APIs), which facilitate connectivity between third party systems, has allowed more insurtechs to provide bolt-on services to core platforms.
This has opened the door and created a market for insurtechs to provide services without replacing brokers' and insurers' core policy administration platforms.
That said, there is also increased appetite from investors to make big investments and take on the core legacy technology incumbents - as evidenced by Verisk's acquisition of Ignite Software Systems in September 2021 and its subsequent investment in the firm.
It has become apparent that legacy platform providers have not reinvested in technology and this leaves the door open for policy administration system replacements that can offer great advantages to brokers and insurers alike.