Some firms scored a hat-trick, others walked away with two awards and some made podium debuts at the Tech and Innovation Awards – was it you?
Last night (21 September 2023) on a rainy Thursday evening, Insurance Times returned to the timeless Royal Lancaster London hotel – situated on the border of Hyde Park – for 2023's Tech and Innovation Awards.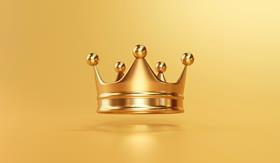 With 23 categories and trophies ranging from bronze, gold and silver, these awards recognised the "cream of the crop" in the UK general insurance technology and innovation sector and celebrated initiatives, teams and individuals embracing emerging technologies.
Back again to open the ceremony, Insurance Times acting editor Yiannis Kotoulas told attendees: "If you are sat on one of these chairs, it is very likely that you are a significant contributor to innovation in the insurance sector.
"Whether that is improving customer experience, helping to protect vulnerable customers or improving vital processes, that is work Insurance Times believes is worth rewarding."
Writer, presenter and comedian Timandra Harness – best known for BBC Radio 4 series FutureProofing and How to Disagree – also made a return to host the awards.
Kotoulas added: "Timandra is the perfect host for tonight's awards and understands the implications of technological innovation and the benefits it can bring customers just as well as anyone in this room."
This year's sponsors included Aspire Systems, Oxbow Partners, and Vermelo Recruitment Process Outsourcing (RPO).
One of the most prestigious awards of the night, Technology Champion of the Year 2023, went to Innovative Risk Labs (IRL) chief executive Ed Gaze for his work at Lloyd's broker IRL and last year's work at accelerator Lloyd's Lab.
Gaze was shortlisted alongside six other worthy candidates, including Peachy's Darren Bex, Stubben Edge's Chris Kenning, Sedgwick's Laura Horrocks, CFC's Graeme Newman, Esure Group's Marco Perestrelo and Google's Nigel Walsh.
Gaze was also shortlisted for last year's Technology Champion of the Year award. He told Insurance Times: "I'm thrilled to have even been nominated for Tech Champion of the year, again. Being alongside such incredible people in the industry just makes it even more of an honour.
"At IRL, I meet inspiring innovators every week, from industry veterans exploring new ventures to ambitious newcomers revolutionizing insurance - there's certainly no shortage of ideas out there. However, I've seen how hard it is to raise money, get an insurer to back you, and to bring in the first bit of revenue - so I take my hat off to those who have succeeded and am glad to have played a minor role in helping a small number of them.
"Finally, thanks go to the Insurance Times for their longstanding support for insurtech and for providing an event to celebrate our collective successes."
Hat-trick
VisionTrack scored a hat-trick on the night with two golds and a bronze. The telematics firm won gold in Best use of AI – Tech Supplier for demonstrating how AI can have a "real impact on improving the video telematics solution". Solera's solution Audatex picked up the silver in this category and Akur8 took the bronze.
A gold for the Internet of Things Breakthrough category also went to VisionTrack for its Nara product, which uses data to help drivers avoid collisions.
VisionTrack also won the bronze for Technology Innovation of the Year – Tech Supplier. But it was Broker Insights who scooped the gold in this category after its upgraded platform impressed the judges. McKenzie Intelligence Services took home the silver prize.
FloodFlash also bagged three awards with two golds and a silver. The first gold was for Best use of Technology for Customer Experience, awarded for an innovative commercial lines flood insurance solution. A joint entry from Davies and Esure was awarded the silver in this category while Hug Hub left with the bronze.
FloodFlash also won gold for Best use of Technology for Customer Experience – Claims (Insurer/MGA), with judges saying that the firm's use of technology helped solve a "growing problem". The silver went to a joint entry from Lloyd's and Vitesse while Peachy got the bronze.
For Technology Innovation of the Year – Insurer/MGA, FloodFlash picked up a silver award. Inshur grabbed the gold in this category for "solving complex, technical issues," while So-Sure landed the bronze.
Nyasha Kuwana, FloodFlash UK commercial director, said: "We're hugely proud to have picked up three awards, each focussed on customer experience. This is recognition of how we are not only addressing a real customer need but also delivering excellent claims service.
"From this moment on, catastrophic flooding need not pose an existential threat to a business's survival."
Double winners
Insurer giant Aviva picked up two gold awards, with the first coming for Best Insurer Extranet after the insurer impressed the judges with consistent "high performance in the Insurance Times eTrading survey" and a detailed presentation.
David Hockey, Aviva head of digital trading, SME said: "Our focus is on the continuous improvement of our Fast Trade platform to improve broker user experience and functionality to support brokers with ease of trading."
Aviva also won the Best Use of AI prize alongside Acturis for its commercial lines proposition, which the judges thought "had legs for a wider cross sell in the market". Acturis won this award for the second year running. The silver prize for this award went to insurtech Peppercorn.
Hockey, added: "Nowhere is our dedication to innovation demonstrated better than in our regional broking business, where around 90% of our renewals are supported by AI, with 43% of renewals going directly to the broker with no underwriter involvement."
Theo Duchen, Acturis Group co-chief executive congratulated the team on LinkedIn.
Later that evening, Peachy picked up a second award, a silver for the Insurance Startup category, sponsored by Vermelo RPO. The gold went to Hubb for "remaining truly innovative" and the bronze went to Arma Karma.
Meanwhile, insurtech Broker Insights picked up a second award with a silver for Technology Partner of the Year – Automation. The gold was awarded to Instanda in a joint entry with Moonrock Drone Insurance after the pair proved to the judges they had "invested in taking their partnership forward". The bronze went to IS2 in a joint entry with Markel.
In LinkedIn post, Simon Ritterband, Moonrock founder and managing director, said: "This remarkable achievement is a testament to the dedication and innovation of both sets of teams."
Bagging its second silver of the night was McKenzie Intelligence Services for Technology Partner of the Year – Claims. Scooping up the gold in this category, however, was a joint entry from CoreLogic and Zurich Insurance for a proposition that allowed claims to be dealt with "more fairly" and faster. A joint entry from Kennedys and the AA won the bronze.
Andrew Chamberlain, Zurich UK head of property express claims, said: "We're continuing to invest in technology to make it quicker and easier for customers to claim, and I'm thrilled to see our joint efforts with CoreLogic recognised in this way."
Zurich also claimed a second award – this time a bronze for Fraud Technology Solution of the Year. Quantexa walked away with the gold in this category for identifying an "under invested area of systemic collusion fraud". The silver went to Clearspeed.
Meanwhile, Scott Clayton, Zurich UK head of fraud, said: "By deploying the latest fraud detection technology, coupled with a team of expert investigators, we can stay one step ahead of fraudsters. I'm delighted to see our innovation in this space acknowledged by the industry."
Bagging two wins on the night was SBS, with the first a gold in Technology Innovation of the Year – Claims Management for an "impressive integration of technologies" that removed barriers to customer engagement.
SBS also bagged a bronze for Best use of Technology for Customer Experience – Claims, sponsored by Aspire Systems. The gold in this category went to RightIndem for a proposition that "reduced indemnity and operational costs," while the silver went to loss adjustor Sedgwick.
Worthy winners
The gold for Technology Innovation of the Year – Consultancy went to CSLQ for "bringing together hundreds of datasets and billions of lines of data".
For the second year running, Technology Partner of the Year's gold award went to insurtech Percayso Inform for a proposition that showed "tangible benefits for both the insurer and customers". Phinsys got the silver and Vipr Solutions the bronze.
Rich Tomlinson, Percayso managing director said: "We are absolutely delighted with two wins in a row at this prestigious event which, for us, encapsulates what we do - tech and innovation. It feels like the perfect awards for us to be part of and so to win not once, but twice now, is a massive achievement as well as endorsement for what we're all about.
"The team at Percayso have worked very hard over the past year to keep the momentum up and really deliver for our clients, working in true partnership with them which we believe is essential to the success of our relationships. To be recognised for that effort by the industry is a real honour - and a motivator to try and make it three in a row next year."
Risk Management Technology of the Year was won by MGA Coalition for its "inclusive approach" and a "solid grasp of prevention strategies". The silver went to Balkerne and the bronze to CFC.
Tom Draper, Coalition, UK head of insurance, said: "We're thrilled to have won this Insurance Times tech and innovation award and for the hard work and expertise of our team to be recognised by industry peers.
"It's a great way to mark our one-year anniversary in the UK. We're proud of the power and scope of our online scanning and threat detection tools, and of the value we can give to organisations that want to protect themselves from digital risk."
The gold award for Best Insurer via Software House eTrading Platform went to QBE for a presentation that "conveyed the importance placed on people".
Axa Retail won the gold for the Insurer/MGA Innovator of the Year category, sponsored by Oxbow Partners, after it impressed the judges by "taking a very traditional market forward through innovation and customer feedback".
Best MGA for Broker Service was awarded to MPR Underwriting for "addressing gaps in the market" and acting on broker feedback.
The gold for the Data Analytics Excellence Award, meanwhile, went to MGA Concirrus for demonstrating "a clear understanding of their position in the market". LexisNexis Risk Solutions won the silver and Mulberry Risk received the bronze.
DriveScore won the gold for Best Customer App by "netting impressive user-ratings and reducing risks for insurers," according to the judges.
Congratulations to all the winners and a big thanks from the Insurance Times team to all sponsors and judges.

Winner of Biba's Best thought leadership Award 2023, and highly commended in this year's WTW awards as Insurance and risk technology journalist of the year.

Interested in all things insurance technology and insurtech.

Writer of the monthly TechTalk section of the magazine and backchat. When not writing can be found doing yoga, at some kind of dance workshop, singing, globetrotting, or baking – not in any specific order.
View full Profile