Funding for ethnic minority insurtech founders has come under the spotlight as Black History Month gets underway this October
In July 2023, the UK Treasury Committee branded the venture capital (VC) sector an "unacceptable failure" for its lack of investment in businesses led by women or ethnic minorities, as well as those based outside of London or the southeast.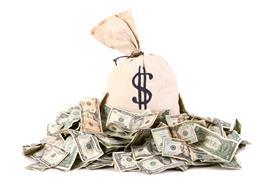 This was according to the Treasury Committee's Venture Capital: Nineteenth report of session 2022-2023, which also revealed that less than 2% of VC funding in 2021 went to black and ethnic minority (BAME) led businesses.
VC firms play a key role in funnelling investment to insurtechs and startup brokers in the early stages of funding.
Additionally, the report found that 80% of VC investment went to firms located in the "golden triangle," which comprises the area between London, Oxford and Cambridge.
Responding to the report, a cross-party committee of MPs called for rapid change in the funding decisions and more transparency in diversity data.
In June 2023, for example, two UK-based insurtechs, Anansi Technology (Anansi) and Husmus, were selected to receive early stage funding by the Google for Startups' Black Founders Fund.
Launched in 2021, the Black Founders Fund helps black-led startups across many sectors, including insurance, to scale up their businesses.
It was launched to address the "stark inequality" in VC funding by driving change in the technology ecosystem, according to fund manager for Europe and Africa Mariama Boumanjal.
But for Megan Bingham-Walker, cofounder and chief executive of Anansi and one of the recipients of funding from the Black Founders Fund, finding funding was just one of the challenges she faced alongside regulation and securing capacity.
She told Insurance Times: "Insurtech is a difficult ask for sector-agnostic venture investors, it needs dedicated investors who understand some of the timelines and issues that insurtechs face.
"For example, it can take time to negotiate insurance capacity, which affects the lead times before distribution and thus earning commission."
Apart from Google for Startups Black Founders Fund, other funds are also looking to support BAME entrepreneurs in the technology space – these include ImpactX, Cornerstone Partners and BlackSeed.
For Bingham-Walker, Anansi has "been through a typical startup funding process so far" having raised an angel, pre-seed and seed round.
She continued: "We were very fortunate that I had some previous experience of working in VC, which provided some of our initial angel investors, but actually Chris Adelsbach was one of our most pivotal backers."
Adelsbach is the cofounder and managing partner of VC firm Outrun Ventures.
Bingham-Walker explained: "Once he agreed to invest, he opened up his network, which is how we connected with nearly all of our subsequent investors.
"Adelsbach has openly blogged about the makeup of his portfolio in terms of founder diversity. For example, 34% of the chief executives he backed in 2021 were female, minority or LGBTQ+.
"This is higher than 2019, but a lower percentage than 2020. Industry data indicates that only 6% of fintech chief executives are women."
More to be done
Over the past decade, only 0.24% of funding in the UK has gone towards black founders, according to Extend Ventures' Diversity Beyond Gender report, published in November 2020.
Jeremy Brown, Anthemis Group investment principal, explained: "With black entrepreneurs receiving only 0.4% of VC funding between 1990 and 2016, coupled with insurtech being a venture category that is not accustomed to seeing many black founders, challenges remain to break barriers on two fronts.
"This becomes more challenging during a market downturn. We do see insurtech funding beginning to rebound and there is slowly more representation of black VC investors sitting at the table to write cheques, but a lot more work needs to be done."
Anthemis Group provides strategic investment advice and tools to financial services and technology firms. In September 2022, insurer Aviva invested £8.6m in its Female Founders Lab Fund, which backs female entrepreneurs in insurtech and fintech.
Systemic issue?
But for all of the stats around the lack of funding for BAME founders in insurtech, it is worth exploring the causes.
For former Lloyd's of London chief executive Inga Beale, the issue began with women.
She said: "It's even worse for ethnic minorities as far as I am hearing, [but] it started with women who didn't get funding."
Beale, who now occupies her time on various insurance boards, is also involved in financial hub SmartPurse, which is run by an all-female team with aim of improving financial inclusion.
She noted that SmartPurse was the only all-female team out of 50 contenders at a tech event to receive funding.
"It still seems quite a challenge because the people you're confronted by on the opposite side of the table tend to be white men. And if you're an ethnic minority, immediately you have this difference," Beale added.
Beale noted that she favours a faceless funding model, similar to the process of anonymising CVs.
"I don't know what its like to be an ethnic minority, so it's difficult for me to talk about that, but I could talk about being a woman," she added.
"What I have always tried to do is look through the background of anyone [and ask] 'what are they saying? What are they contributing? And how can they make a difference?'
"That's the beauty of getting all these different people into insurance, when you see these different people talking, you come up with the most amazing ideas," Beale said.
Echoing this, Insurtech UK chief executive Melissa Collett said: "Across the investment markets there is sadly still a lack of funding going to female and minority group-founded businesses.
"Insurtech as a sector follows these market trends. With investment levels down considerably year-on-year it's more important than ever that funding reaches these groups.
"There are a complex set of reasons driving this, from bringing diverse talent into the industry to tackling unconscious bias."
Insurtech trade body Insurtech UK has an active diversity, equity and inclusion working group that looks to support founders and teams.
Collett continued: "We have been proactive in encouraging investment into the sector, working with Innovate UK on launching the first grant competitions open to insurtechs last year, working with HMRC on clarification of the [enterprise investment scheme] tax investments for the sector and through collaborations with investors on pitching events.
"We are also raising the profile of insurtech as a sector to invest in as a significant contributor to the UK economy through our recent McKinsey report."
Meanwhile for Bingham-Walker, the lack of funding for BAME or female-founded startups is a "systemic issue".
She explained that there was a perception that "founders of all types of businesses are male", but pointed to prominent BAME insurtech founders such as Tapoly's Janthana Kaenprakhamroy, Alchemy Crew's Sabine VanderLinden, ARMD's Devin Chawda and Husmus' Sarah Wernér.
Kaenprakhamroy added: "Securing funds in today's market is a challenge and it's undeniably even tougher for a female founder and ethnic minority within the UK insurance industry, particularly for someone like me who didn't begin her career in insurance.
"At the outset of my journey, I was blissfully unaware of the hurdles I would encounter. However, my naivety, coupled with unwavering determination, led me to find resourceful solutions. Looking back, I don't regret embarking on the Tapoly journey.
"We must persist, stay the course, and eventually reap the rewards of our hard work."

Winner of Biba's Best thought leadership Award 2023, and highly commended in this year's WTW awards as Insurance and risk technology journalist of the year.

Interested in all things insurance technology and insurtech.

Writer of the monthly TechTalk section of the magazine and backchat. When not writing can be found doing yoga, at some kind of dance workshop, singing, globetrotting, or baking – not in any specific order.
View full Profile