Cyber cover is a big topic on the UK insurance industry's lips - from changes in policy wordings to emerging threats. Insurance Times asks five leading professionals about what the market can expect in 2023
Gerry Glombicki, senior director, insurance, Fitch Ratings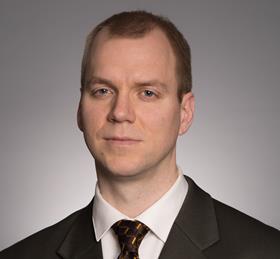 The cyber insurance market in the UK will continue to see prices increase, but the pace of these price increases will likely moderate in 2023.
The increase in cyber premiums combined with macroeconomic pressures will likely strain average cyber insurance limits purchased over the near term and potentially reduce the availability of staff and funding to address cyber risks.
Underwriters will remain focused on addressing the basics of cyber hygiene in 2023, while also probing for single points of failure and the potential for firms to be impacted by systemic events.
Although a material cyber event from the Russian invasion of Ukraine has not yet materialised, the potential for a spill over attack will remain high during this period of geopolitical uncertainty.
Cyber regulations will be a focus in the UK for 2023 and years to come. The European Union (EU) has passed several pieces of legislation that will likely be mirrored in the UK, but will not have an immediate impact as it takes time to write up and enact legislations.
The UK is currently bound by network and information systems (NIS) regulations, for example, but the country is in the process of passing legislation called the Product Security and Telecommunications Infrastructure Bill (PSTIB), which may contain some of the language in the new EU regulations.
Alternatively, by not being bound by the EU, the UK has the ability to act quicker, deeper or less deep than the EU - but in the end, the UK is looking for some level of parity so as to not cause confusion.
James Burns, head of cyber, CFC Underwriting
The good news for brokers and their customers is that unless the threat environment deteriorates, then the cyber insurance market should begin to stabilise this year.
While the cyber insurance market has been in a corrective state as far as pricing is concerned, driven by a need to get the price right to match the threat environment, leading cyber insurers have pivoted their customer proposition to deliver a more proactive risk management service.
This has evolved further over the past year to using threat intelligence feeds to identify customers who are being targeted by cyber criminals, as well as helping them to remediate an issue before it turns into a claim.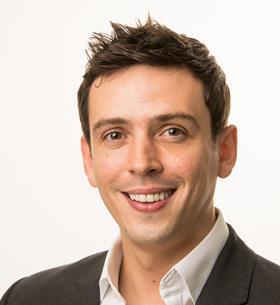 This claims prevention service is going to become an increasingly important part of any cyber insurer's offering throughout 2023.
I would encourage brokers to ask how many claims an insurer has prevented rather than how many it has handled, as that can deliver a powerful message to customers – and, let's face it, there's still a huge job to do in increasing the adoption of cyber insurance.
Hopefully some stability in the cyber insurance market will allow us all to focus more effort on educating new buyers on how critical it is that they get the protection they need.
Tom Draper, head of UK insurance, Coalition
Cyber attacks have become more frequent and sophisticated in recent years, leading to an increased demand for cyber insurance.
The Covid-19 pandemic also raised awareness of cyber cover, particularly among SME clients because of their reliance on digital technologies and systems to run their businesses.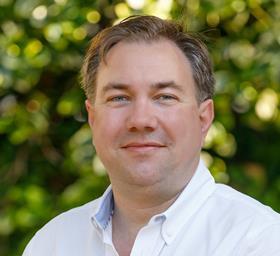 However, the increase in cyber attacks has seen the cyber market raise security standards, as well as premiums. Insureds therefore want to understand how to minimise their risk and reduce the likelihood of a cyber incident impacting their business, while still having access to resources and expertise when it goes wrong.
At Coalition, we continue to see demand for our free, automated Coalition Risk Assessments service, which provides clients with their specific cyber risks in simple terms.
This tool provides clear solutions on how clients can improve their cyber maturity, reduce their chance of an incident and lower their premiums. We can then underwrite these specific concerns, enabling us to write industry classes that many other insurers avoid.
Brokers play a crucial role in helping clients better understand their cyber risk and we see this demand for education increasing.
Ben Maidment, head of global cyber, privacy and technology, Brit Insurance
We're increasingly seeing the cyber threat evolve to target physical assets.
This comes as malicious actors recognise and exploit the increasing reliance of manufacturing, industrial and energy industries on technology to manage their physical assets and infrastructure.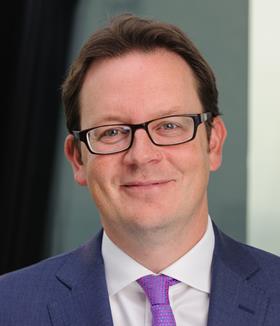 With growing awareness of this threat and a need to protect critical infrastructure at a time of increasing economic and geopolitical volatility, we expect demand for comprehensive cyber cover that extends to physical damage and subsequent business interruption is set to grow even further in 2023.
Thankfully, the market is evolving and innovating to respond to this growing risk.
We recently renewed our flagship cyber consortium, for example - this product offers physical damage cover alongside traditional cyber insurance.
The 50% growth we're targeting for this product reflects both insurer appetite to help provide cover and end client demand.
Sam Cheshire, professional and financial risks broker, The Clear Group
The cyber insurance market has evolved and cyber is no longer a liability led insurance product - it has moved to become a risk management led policy.
The good policies - be it for SME or corporate clients - offer strong risk management tools alongside the cyber and privacy liability sections of cover.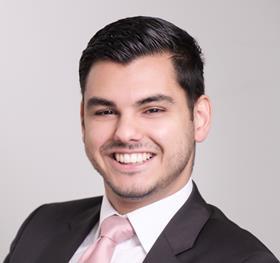 The cyber insurance market saw a significant hardening of pricing from Q1 2022 - this was driven by an uptick in claims, both in severity and frequency, which is highly unlikely to go away.
This pricing increase, in turn, has incentivised new players. However, while there may be increased market competition, it is improbable that pricing will soften to levels previously seen.
If claims continue to rise and cyber insurance products continue to become more sophisticated, pricing will likely continue to increase regardless of market competition.
I anticipate there will be more financial lines insurers looking to expand into cyber in light of this.