Seven industry leaders discuss the likes of broker role misunderstandings, the outlook from younger people and innovation over reputation
Jimmy Kumar, head of Ican Birmingham and client director, Marsh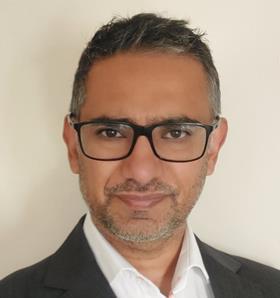 There are many strange misconceptions about insurance and one of the strangest I have come across is that the insurance industry is "very boring, full of salesmen and run by middle aged balding blokes in pin stripe suits selling customers car insurance".
Well, the industry is far from boring and there's not as many aging former public schoolboys as you may think.
From Lloyd's of London setting out their stall in a coffee shop in 1688 to today's hi-tech Insurance starts up and MGAs, there is nothing boring about the industry.
It's also becoming more diverse in every aspect, from its people and culture to the range of products available.
The gender imbalance, although seems slow moving, has moved at a huge pace in the last 30 years, and this is also true of cultural diversity. Some of the stats from reports from the ABI, CII, Lloyd's, KPMG and beyond show us this.
There are so many sectors within insurance ranging from cyber, construction, marine, aerospace, healthcare, energy and much more.
If you want to use the word 'strange' then the only aspect of strange within the insurance industry is some of the products available – from insuring body parts, virgin births and potential lottery wins to insuring alien abductions and even ghost insurance.
The insurance industry is changing with a richness of diversity becoming more apparent with people from all backgrounds and cultures.
There's nothing strange or boring about that.
Jordan de Saa, insurance relationship manager, Movo Partnership
Some believe that the rise of digital platforms and direct-to-consumer insurance options, compounded by consolidation, have sounded the death knell for brokers, but this notion couldn't be further from the truth.
The role of the broker has evolved in the digital age.
In our experience as a thriving network, rather than disappearing, brokers are in fact adapting and embracing technology to enhance their services.
Brokers offer a personalised touch that automated systems simply can't replicate. They provide expertise, guidance, and customised insurance solutions tailored to individual needs.
At Movo, brokers leverage online tools to access a wider range of insurance products and connect with clients and insurers efficiently.
Moreover, the complexities of insurance policies, regulations and the ever-changing landscape of risk management underscore the importance of brokers. They navigate this intricate terrain, making insurance comprehensible and accessible for their clients.
And it's not just established brokers that are thriving. Start-ups too are on the increase. We've grown 150% over the last two years, hitting £100m gross written premium in October – and 50% of our members are start-ups.
The so-called death of broking is a misconception that overlooks their enduring value and adaptability in the modern era.
Far from fading away, these professionals continue to thrive by offering invaluable expertise and maintaining the personal touch that can't be replaced by algorithms and automated processes.
Branko Bjelobaba, principal, Branko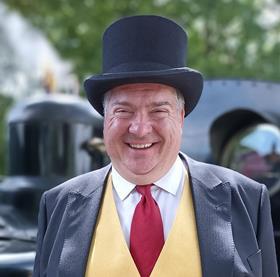 That it's dull and boring.
I have worked in the industry since I was 18 and I am now 54 and I get to engage with lots of kids in the 16 to 18 age group, as well as undergraduates attending local universities.
As far as I know, you can't take a degree in pure insurance, but you can study for your professional qualifications once on board, [so] how do we collectively convince kids it makes for a great career?
Insurance is far from dull and boring – London is the world's centre for insurance and anyone that's been to Lloyd's and the Leadenhall Market area will know the buzz the place gives you, including The Lamb Tavern.
City civic and the government know the value of insurance to UK plc and the market's ability to insure massive global risks.
The UK insurance market is highly respected and trusted – operating, at whatever level, gives people a feeling of doing good.
Nothing moves or happens without it and when we have big events such as floods and the Luton Airport carpark fire, it is then that people depend on their insurance policies.
When we deliver, we are applauded – and that's a great feeling.
George Beattie, head of innovation, CFC
I've been in insurance for 12 years and I've heard a few misconceptions – insurance is all about motor, household and travel, it's boring, it's not relevant to the modern world.
But the one that really gets me fired up is that insurance isn't innovative.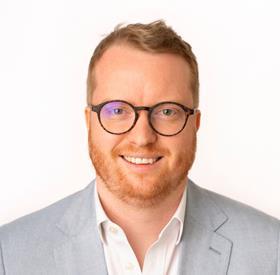 Despite a long track record of creating new solutions to help businesses protect themselves against emerging risks, few consider insurance a bastion of innovation.
But this is wrong. Just look at the cyber market. In 25 years, it's grown from nothing to now be worth around $12bn in premiums and the cover has evolved to meet the changing threat environment.
Rather than only having any value when a claim happens, leaders like CFC are delivering a proactive service designed to stay one step ahead of bad actors and prevent claims from happening in the first place – that is very innovative.
CFC leads the innovation charge, not just by rooting a culture of innovation in all our teams but also by having a standalone innovation function that develops breakthrough product innovation across several areas – including climate risk, digital assets and embedded insurance.
Richard Coleman, managing director, Ecclesiastical Insurance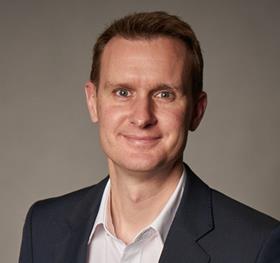 The strangest misconception I've heard about insurance is that it's boring. While that reputation sometimes still rears its head, insurance is far from boring.
Working in insurance requires such a broad range of skills.
For example, if you are an underwriter, you need to understand contract wordings, the processes and features of organisations you insure and be able to apply risk judgement to those.
Actuarial and pricing teams need to have an aptitude for deep analytical science.
In claims we have people who can understand and support large scale reconstruction or legal issues and deal empathetically with people at difficult times.
And, of course, in a fast-moving environment with an intangible product, we have to have great support across technology skills, organisational skills and functions and so on.
More broadly, we live in a world where risk is constantly evolving.
Finally, we are a people industry, based on doing good – putting people and organisations back on their feet and enabling their lives and professions – and, ultimately, selling a promise.
When you reflect on all that, it is still strange that the boring reputation persists outside the industry – even if it is rare inside it.
Clint Milnes, chief information officer, Winn Group
One of the strangest misconceptions is that getting a fraudulent insurance claim paid is risk free, victimless and as easy as making up a wild story without any supporting evidence.
Some people mistakenly believe that insurance companies and accident management companies can be gullible and accept a claim with little or no investigation. All they need to do is come up with an elaborate and imaginative narrative to receive a payout.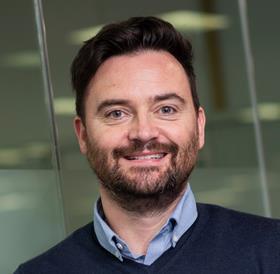 In reality, insurers and their accident management partners have fraud detection as a high priority.
Both use their experience as well as claims adjusters, investigators and legally trained employees who are skilled at identifying inconsistencies and false information.
Claimants can be surprised at the vigour in pursuing documentation and evidence, as well as a detailed account of the incident.
Attempting to commit insurance fraud is illegal and can have serious consequences, including the denial of the claim, the cancellation of the policy and legal action.
The courts' use of fundamental dishonesty to award costs and fines against fraudsters has been helpful and added another potential deterrent to discourage insurance fraud.
This strange misconception is one that insurers and accident management companies must continue to work hard to turn into a myth.
Reg Brown, chairman, Insurance Museum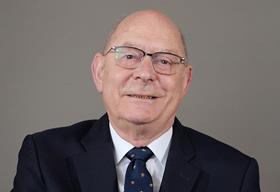 For those of us who have spent their entire career in insurance, the strangest misconception we've heard is that insurance is boring.
Colleagues at the Insurance Museum recently gave a talk at a conference organised by Middlesex University.
At the start of our talk, we asked the audience two questions – do you think insurance is boring? And do you think it is interesting?
Unsurprisingly, a large number – certainly a majority – put their hands up to confirm they thought it was boring.
Only a few abstained or found it interesting.
At the end of our talk, we asked the same questions.
Nobody put their hands up for boring. That only goes to show that members of the public do not understand what we do and how important we are to society and the economy at large.
It also shows that we can change perceptions if we can gain their attention.
Putting it quite simply, we have not done enough to explain what we do.
That's what we at the Insurance Museum intend to change. We plan to establish a world class insurance visitor and information centre in EC3, City of London, supported by a museum and research library.

Isobel, a reporter at Insurance Times for over 2.5 years, covers environmental, sustainability and governance (ESG) content.

She was selected for the Women in Journalism Senior Mentoring Scheme in 2019 and, in 2022, went on to win the Highly Commended Award in the Most Promising Newcomer category at the British Insurance Brokers' Association (BIBA) Journalist and Media Awards.

At BIBA's 2023 awards, she was shortlisted for the Best Investigative Journalism category.
View full Profile