Insurance Times speaks to Covéa's broker development manager about what brokers want from etrade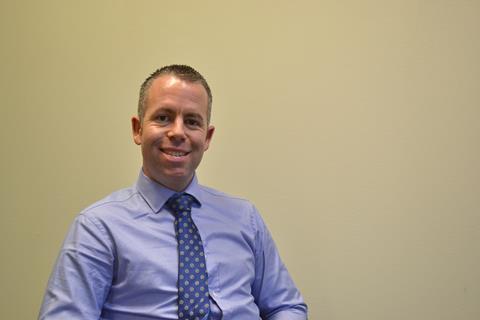 The Insurance Times etrading Survey 2020 is now open to brokers and closes at the end of January. While the survey is live, we will be speaking to a wide variety of insurers and software houses that are involved in the survey, to discuss the progress made over the last year as well as what future developments will benefit brokers.
Here, we speak to broker development manager Eugene O'Callaghan, from Covea Insurance, on a few topical service factors being investigated in our annual etrading survey.
One service area we discuss in our etrading survey is usability and trading ease. What developments have been made in this area over the last 12 months that benefits brokers?
Covéa Insurance has always recognised that brokers have choice and without offering superior service, they'll simply go elsewhere. Therefore, when we launched eTrade Commercial Combined, we decided to commit to respond to all referrals submitted online within just 60 minutes, which we believe is market leading. However, a quick response is one thing, but a quick response from underwriters who are there to help you retain and win business is what we offer; this adds a lot of value for our brokers.
A service area being investigated in the Insurance Times etrading Survey 2020 is quotability. Please can you tell us what advancements have been made in this area that helps brokers?
Brokers tell us that etrade has to have a wide risk appetite but also be straightforward and as low touch as possible.
We regularly review our quote rates in conjunction with the feedback we receive from brokers, ensuring that we reduce unnecessary referrals - often changing referrals to straight-through quotes - or by replacing some referrals entirely and making them declines when our statistics show we never quote them anyway.
This leaves our trading underwriters to really focus on the referral conversations where we can add the most value with our brokers and help them to grow their etrade accounts.

Another area being explored in the etrading survey is the quality of support provided to brokers online. What developments have been made in this remit over the last year?
We've always strived to offer superior service, for instance offering a 30-minute referral commitment for package and tradesman referrals submitted online via Acturis and Covéa Insurance Online; we have further invested in this by creating a dedicated team who focus on these product types.
We also introduced web chat across our etrade product range in response to broker demand, to complement our existing referral methods.
Our small business account is growing year on year, proving that brokers are buying into the quality service that we strive to offer and the superior claims service that we deliver.
A further service area being looked at in the Insurance Times etrading Survey 2020 is the quality and number of questions asked to brokers. What changes have been made here in the last 12 months?
When launching our first etrade commercial combined product, brokers often told us that risks don't always fit the box and that they often wanted to discuss the risk with a trained underwriter to explain the nuances of it.
The trading underwriters at Covéa relish these conversations as it enables us to ask further questions, annotate the policy, for instance via miscellaneous endorsement, to ensure we fully understand the client and to give the most refined price and the strongest level of cover.
When we created the product, we deliberately set a number of referrals in there that we no longer need - we've made significant effort to reduce referrals and enable more business to quote and bind first time.
Lastly, our survey discusses the breadth of cover and product range being provided to brokers and their customers over the last year. What developments has Covea Insurance implemented here?
The big news for Covéa Insurance this year has been the launch of our first electronically traded Commercial Combined Insurance product. We've created a product that stands out from other package products by offering 16 sections of cover, with the only mandatory section being contents.
Optional sections like equipment breakdown, theft by employees, legal expenses and cyber liability are proving that the product is flexible and designed to cover a wide array of clients. Many risks either didn't fit our office or retail product, or were simply better suited on a commercial combined product, so this product covers all these scenarios and is proving very attractive to our brokers.