DOA Underwriting's director of commercial lines, Phillip Oliver, provides an overview of the factors impacting MGAs today and explains what his firm has been up to over the last 12 months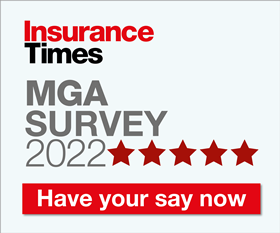 As UK brokers respond to this year's MGA Survey, Insurance Times speaks to MGA leaders about the challenges they are facing - both now and in the future.
Here, Insurance Times catches up with Phillip Oliver, director of commercial lines at DOA Underwriting (DOA).
The 2022 MGA survey aims to investigate MGAs' service levels over the last 12 months. How has DOA Underwriting adapted to the challenges it has faced over the last year?
DOA has been recruiting experienced and talented underwriters as part of an expansion plan to provide a localised underwriting service to brokers across the UK. This includes hiring underwriters in Somerset, Surrey, Kent, Essex and Norfolk.
At the same time, DOA has recognised the importance of investing in its team. This includes having a brand new flagship head office of nearly 10,000 square feet to provide space, support and time for investment in excellence.
There has been a huge drive across the industry to ensure digital capabilities are in line with customer expectations. What changes have taken place at DOA surrounding digital innovation?
DOA has a team of developers dedicated to building and improving the software that brokers and end customers use.
This has included rebuilding software platforms from the ground up to enhance functionality - for example, broadening the scope for acceptance and researching state of the art technology that will change the way customers purchase insurance.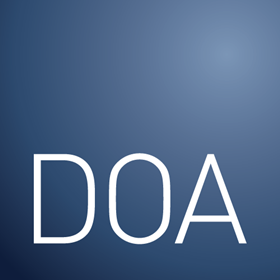 Why should brokers stick with MGAs in an ongoing hard market?
DOA has always focused heavily on continuity for all its partners in the industry - a quality that has proved to be of great value in such challenging times.
This continuity is driven by a passion to work together to help each other. DOA was established in 1996 and has set a benchmark for loyalty and integrity in its 26 year history. This has enabled the firm to secure long-term relationships, where working together provides the commitment and security that partners require.
There continues to be concerns around the potential reduction or removal of capacity from MGAs. What is your view on this?
DOA has long-standing relationships with its insurer partners - some extending as far back as 1996 when DOA was established with a mission to cater for the needs of its key trading partners, underpinned by passion and excellence.
DOA has also welcomed some new insurer partners, securing long-term agreements that provide additional comfort for brokers in the current market.
In most cases, DOA reaps the benefits of a mirrored underwriting strategy, which has meant there has been no shocks around the loss of products in DOA's 26 year history.
Based on the insights gleaned from last year's survey, as well as other research, how has DOA changed its service or product developments?
The excellent feedback on service has demonstrated that brokers highly value the passion and continuity that an established MGA like DOA provides.
Brokers will not and should not tolerate poor service in an industry that prides itself on professionalism. DOA has a commitment to service right at its core, driven by a family passionate about people and the insurance industry.