Carla McDonald, senior vertical market manager at LexisNexis Risk Solutions, tells Insurance Times about the importance of standardising advanced driver assistance systems (ADAS) to help analyse claims
You have been working on LexisNexis Vehicle Build for over three years now - what has been the most fascinating insight from the work you have completed to date and were there any sticking points on the journey that kept you awake at night?
LexisNexis Vehicle Build is a new solution to help insurance providers understand and evaluate the specific standard and optional advanced driver assistance systems (ADAS) fitted to a vehicle at a vehicle identification number (VIN) level, to help improve loss and expense ratios and support competitive pricing.
The first step was to normalise car manufacturers' varying descriptions of ADAS. This was a long process, but was crucial so that we could begin to understand how the presence and performance of ADAS features impact insurance claims in the real world.
To demonstrate the scale of the challenge, we found 40 different names for automatic emergency braking and 20 different names for adaptive cruise control. That's 24,000 possible combinations for just two safety features.
Once the ADAS classification system had been created, we could begin the next phase of analysing claims for ADAS-equipped vehicles. To date, we have analysed more than 2.7 million vehicles and associated claims across Europe.
The most fascinating part of the project was identifying that it's not the number of safety features on a car that is important - it's the combination of features and how they work together to reduce claims frequency that needs to be understood by insurance providers.
Delivering this data into the insurance ecosystem in a way the market could easily use at point of quote meant we needed to convert the vehicle registration number (VRN) to VIN. That was a challenge in itself.
The flexibility we have built into the Vehicle Build solution means that at the most granular level, you have individual ADAS features, or they can be rolled up into ADAS feature groups.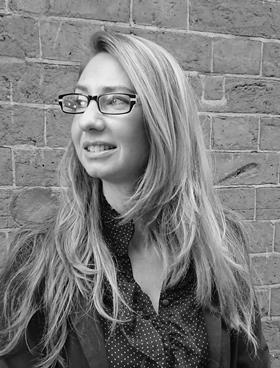 How many safety features did you identify per vehicle in the UK and were you surprised by the result?
Yes and no. We identified eight ADAS features fitted on average per vehicle in the UK car parc, which does seem high. We also established that the UK is one of the leading countries in Europe when it comes to ADAS fitments per vehicle.
However, when you consider it's now 13 years since the Volvo XC60 became the first car to be launched with standard fit automatic emergency braking (AEB) in 2008, it starts to make sense.
We know that today, over 70% of new cars in the UK have AEB as standard and more than 83% have a self-activating system. To illustrate the point further, the ADAS market has doubled in size globally between 2015 and 2020.
The penetration of ADAS in the UK car parc that we have identified really underlines the value of adding ADAS data to the risk assessment process for pricing and underwriting.
The only way is up for ADAS - market analysts predict that ADAS features will be ubiquitous by 2025, with 85% of vehicles produced globally featuring some level of driving automation.
Indeed, a recent article in the Financial Times claimed that ADAS technology providers pose a serious threat to the creators of driverless vehicles by taking a 'bottom-up' approach to building autonomous technology. It is exciting to know we are keeping motor insurance providers ahead of this curve.
As ADAS continues to evolve, Vehicle Build will keep pace to help ensure the price motorists pay for their insurance reflects the investment they have made in their cars' safety features.
You mentioned earlier that you have identified 'core safety features groups' - can you explain how you created these groups and what your claims analysis found?
Through analysing the claims that had occurred involving ADAS-equipped vehicles, we found that there are 12 core feature groups of ADAS fitted to a vehicle that deliver a reduction in claims frequency.
In essence, we looked at how each ADAS feature behaves and what its purpose is - is it there to warn the driver, is it there to assist the driver, is it there to take control of the vehicle? We also looked at how the feature performs. Is it there to avoid a collision, is there to reduce the severity of a collision, is it there to sustain safe driving conditions?
With that understanding, we then started to build insight on how these features work together or in isolation to reduce insurance claims frequency. This led to the creation of 'core safety features groups' of the ADAS features fitted to a vehicle that are found to deliver a reduction in claims frequency.
These may protect the front of the vehicle, such as with forward collision mitigation, the side of the vehicle, for example blind spot warning, or the rear of the vehicle, with rear collision warning.
At a high level, the core features can help place what is - in effect - a 'bubble' around the vehicle. Around 69% of the 2.7 million cars we analysed in Europe were equipped with one of these core safety features and are, therefore, less likely to have an insurance claim. As technology develops, this percentage is expected to increase.
Insurance providers also need to understand how vehicles compare. This is best achieved through our rating indicator, developed as part of our Vehicle Build product, which gives a value from zero to five in terms of reducing claims frequency based on all the features on a specific vehicle. The higher the number, the better the performance in terms of reducing claims frequency.
We found that 57% of vehicles analysed in Europe had an ADAS rating indicator of one or higher. Furthermore, there was a 14% reduction in loss ratio when the vehicle had an ADAS rating indicator of one or more.
You are very specific about this being a VIN-level solution - why is this so important?
The really crucial benefit of Vehicle Build is the VIN-level information. Trim level information isn't sufficient, as some of these features are optional extras.
That means if a vehicle has five safety features fitted, we can tell the insurance provider all five that were fitted - whether they were standard fit or optional extras.
It's also worth stressing that insurance providers can use this information at renewal, as well as for new business, giving them insights they may have been blind to when the vehicle was first put on cover.
What are your views on the government's plans to allow the use of automated lane keeping system (ALKS) technology on UK roads?
ADAS features represent the first and second stages in vehicle autonomy and are critical steps towards the development and advancement of features such as ALKS.
As technology is advancing and drivers become more familiar with ADAS, we see a distinct shift in how certain features are evolving from warning the driver to active mitigation as systems move from passive to dynamic capability. The insurance market will need to keep pace with these developments and ADAS data is the first step on that road.
Given the work we have undertaken over the past three years to bring Vehicle Build to market, we responded to the initial consultation on ALKS in 2020 and a further response was made this year. The main thrust of our response was that driver awareness and education is absolutely critical in the deployment of ALKS on UK roads. One of our recommendations was that drivers should be offered practical guidance or tutoring – potentially at motor dealerships - on how to use ALKS safely.
Changes to the Highway Code to include ALKS are necessary, but the reality is that these changes are only likely to be seen by, and therefore benefit, new drivers. We also advocate the inclusion of ADAS in the Highway Code, to help improve driver understanding of the technology.
A recent report from JD Power highlighted a lack of clarity among consumers around ADAS and suggested this is hampering feature utilisation. We also believe there needs to be much more clarity for drivers around where and when ALKS should be deployed. ALKS holds great potential for improving road safety, but the risks are huge if the technology is misunderstood.
What is your general perspective on the motor insurance market and how could brokers work smarter rather than harder to attract and retain business?
Motor insurance brokers have a number of challenges to contend with. Changes to pricing rules will put them under pressure to understand more about the risk at renewal – not just the main proposer, but the named drivers too. Plus, they will need the most accurate data on valuation, mileage and the spec of the vehicle.
There is the ongoing impact of the Covid-19 pandemic too – brokers need to understand how cancellations and gaps in cover could have been a direct result of one of the UK lockdowns. They also need to consider affordability – ensuring consumers are offered appropriate payment options, but that they have also priced and offered products suited to customers' circumstances, particularly if they could be considered financially vulnerable.
Ghost broking is on the rise too, so there is a heightened need for robust identity checks prior to or post policy inception. At the same time, there is growing interest in mileage and usage-based insurance, so brokers will be thinking about the way they can offer these services from the connected car.
Fundamentally, brokers can work smarter rather than harder by taking advantage of data enrichment as part of the quote process. They can call on the data they need from one platform, such as LexisNexis Risk Solutions' Broker Intelligence - a comprehensive solution of data attributes designed to help small to medium-sized UK brokers price more effectively, cut operational costs and improve the customer journey in personal lines.
By knowing their customer and their vehicle at a far more granular level, at speed, at the point of quote and during risk assessment at renewal, they can deliver the outcomes both their customers and the FCA expect.
The next step is adding highly granular, market-wide motor insurance claims data to this mix. We're starting this work in home insurance, but motor will be next on the list and I am excited to be leading this new initiative for the business.